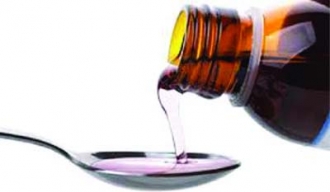 The discussions started during early 2013 when Him Jagriti, an Uttarakhand-based non-governmental organization (NGO) that works in the health sector, approached the ministry of health seeking a ban on the use of PET for pharmaceutical packaging. The government entrusted the Drugs Technical Advisory Board (DTAB), which is the highest decision-making body under the ministry on technical matters, to take a call. In one of the meetings, DTAB discussed a test conducted by the All India Institute of Hygiene and Public Health (AIIHPH), which is affiliated to the health ministry. The tests revealed that the levels of toxic chemicals were higher than safety limits. The DTAB minutes state that antimony, chromium, lead and diethylhexyl phthalate were present at room temperature in all five samples evaluated for pharma preparations packaged in PET bottles. In November 2013, DTAB recommended a phasing out of PET bottles for pharma packaging over a period of six months. In the first phase, it suggested there should be a ban on the use of PET to package liquid oral formulations for paediatric and geriatric use, as well as for drugs used by pregnant women However, following strong resistance from PET manufacturers, a draft notification by the ministry of health prohibiting the use of PET for packaging was put on hold in September 2014 As per Suresh Singhal, general secretary of the PET Container Manufacturers Association, there is sufficient data to counter the claim that toxic substances were seen in medicine packaging at room temperature. There are test results available from Shriram Institute that concluded PET is completely safe Pranay Kumar, Chief Environment Officer, Vasudhaecofriends Projects feels that the industry is not prepared at all to follow the rule. He opines, "Pharma professionals would be well advised to go for elaborate testing for leachables / extractables at various temperatures and chemicals with glass and PET. Plastics have made many revolutions possible, including milk and oil and play a very large role in saving food wastage in a country like ours.
Alternative to PET could be glass but then it has its own challenges like logistics and cost. So what could be a safe way forward on this regulation?    
Packaging is a crucial part of the drug manufacturing and marketing process. While the latest move is likely to have a huge dent on revenues of bottle manufacturers who supply to pharmaceutical companies, it may also have an impact on drug makers as packaging cost and margins on it are determined by the pricing regulator.
The thought revolves around the impact of this ban - If it does take effect, is our pharma industry prepared to take the blow? Can Cough syrups, antacids or vitamins in plastic and PET (Polyethylene Terephthalate) bottles become a thing of past?   What are your opinions on this? Here is the link to a quick survey where you can share your opinions - https://www.surveymonkey.com/r/ban-on-PET