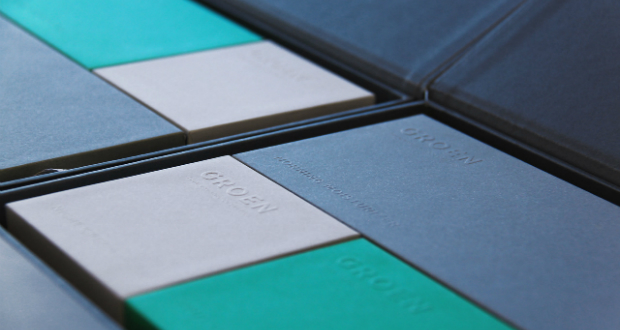 The IPL design team, motivated to explore creative ideas centred on 100% sustainable premium eco-cosmetic and beauty product packaging, created a bespoke cosmetics gift pack solution that ticks all the boxes in terms of biodegradable brains and beauty.
Led by graphic designer, Caylin van der Walt on this project, they utilised sustainably sourced rigid board as the chief material for the pack, and also designed and produced naturally-dyed paper pulp fitments (and used water-soluble glue) to house the individual products contained within the gift box.
"On the outer cover, brand details are reflected by means of simple, elegant emboss with no ink colouring or printed branding," explains Caylin. "The products themselves are contained in a secondary box, with a double closure paper lid providing a secondary reveal, and a natural fibre ribbon aiding with release of the cosmetic containers."
A natural, undyed leather strap serves as an additional closing mechanism and adds to the overall premium, yet artisanal look and feel of the end product.