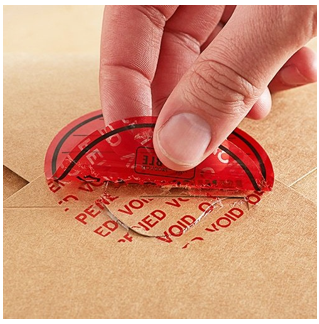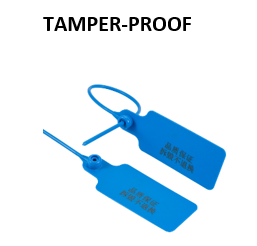 The three terms in the title are often used interchangeably, and wrongfully so. Tamper-proof, tamper-resistant and tamper-evident are indicative of three different categories of technology that allow businesses to safeguard their product before it reaches the customer.  
Let's go over what exactly can be defined as the above-mentioned technologies to avoid any false expectations.   
TAMPER-PROOF 
These labels' seals cannot be ripped easily. In most case, they have to be cracked open with force or cut off, eliminating any risk of the contents being tampered with before consumption. They can also be waterproof and prevent opening in wet and cold conditions. They are most commonly used in the beverage industry and are usually made of "void" polyester or destructible vinyl.  
In short, tamper-proofing not only makes it evident when a package in tampered with but also makes it difficult to do the same.   
TAMPER-EVIDENT 
Tamper-evident labels provide clear indication that a product has been accessed or altered before  reaching the end user it is intended for. This does not necessarily mean that the label or seal is strong enough to prevent intentional tampering but simply indicates the presence of an extra layer of protection. They are most commonly used in food, hygienic and pharmaceutical packaging.  
TAMPER-RESISTANT 
Tamper-resistant and tamper-evident are often used interchangeably to describe the same label function. However, there is a key difference defined by the Food and Drug Administration (FDA). Tamper-resistant labels and seals are used to deter or resist tampering but may not necessarily leave any mark or indication the signifies tampering. On the other hand, tamper-evident seals always leave behind a mark of sorts to indicate tampering.  
In the market, tamper-evident seals have a leg up on tamper-resistant seals as tamper-evident seals are better for maintaining brand and product integrity.