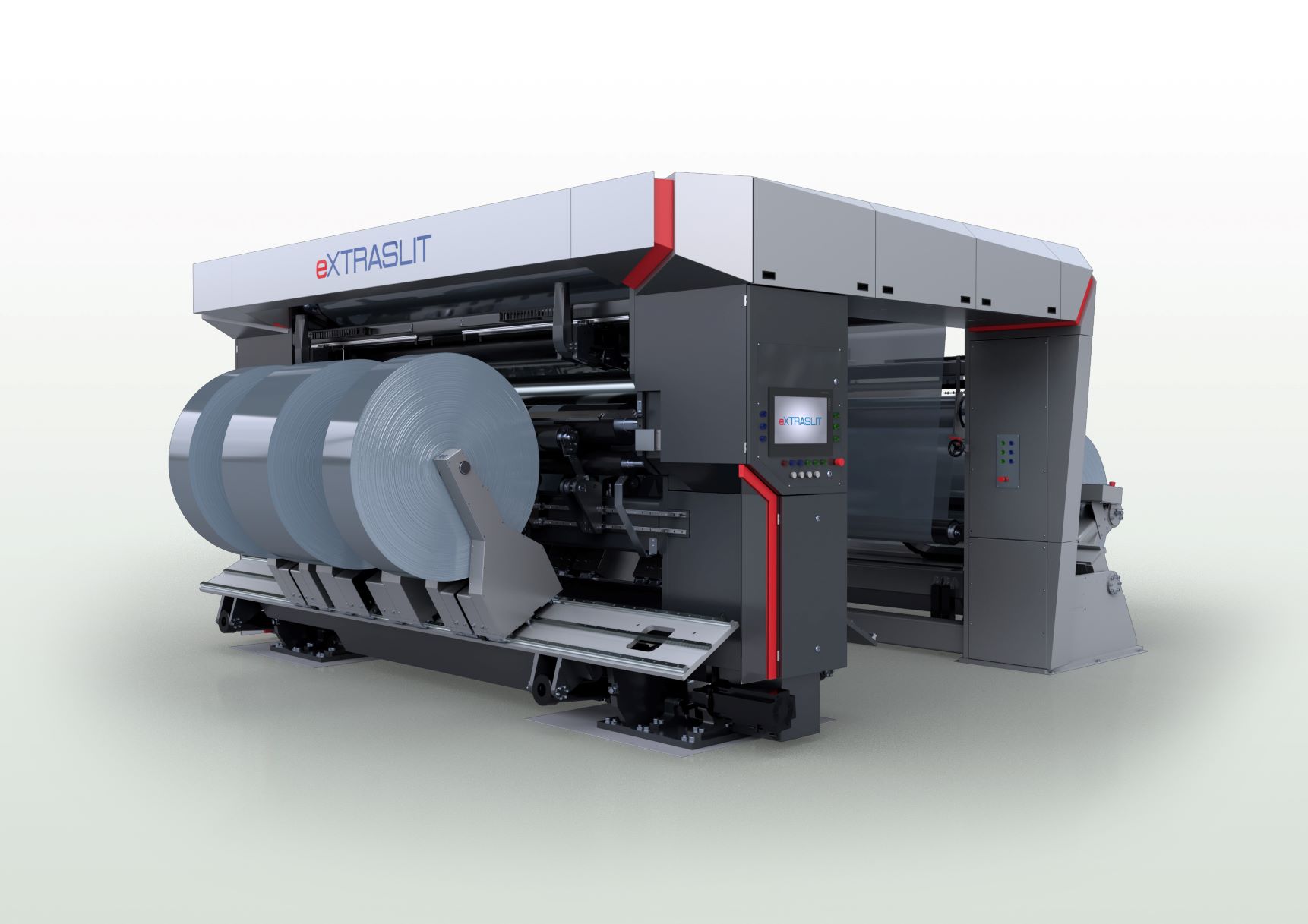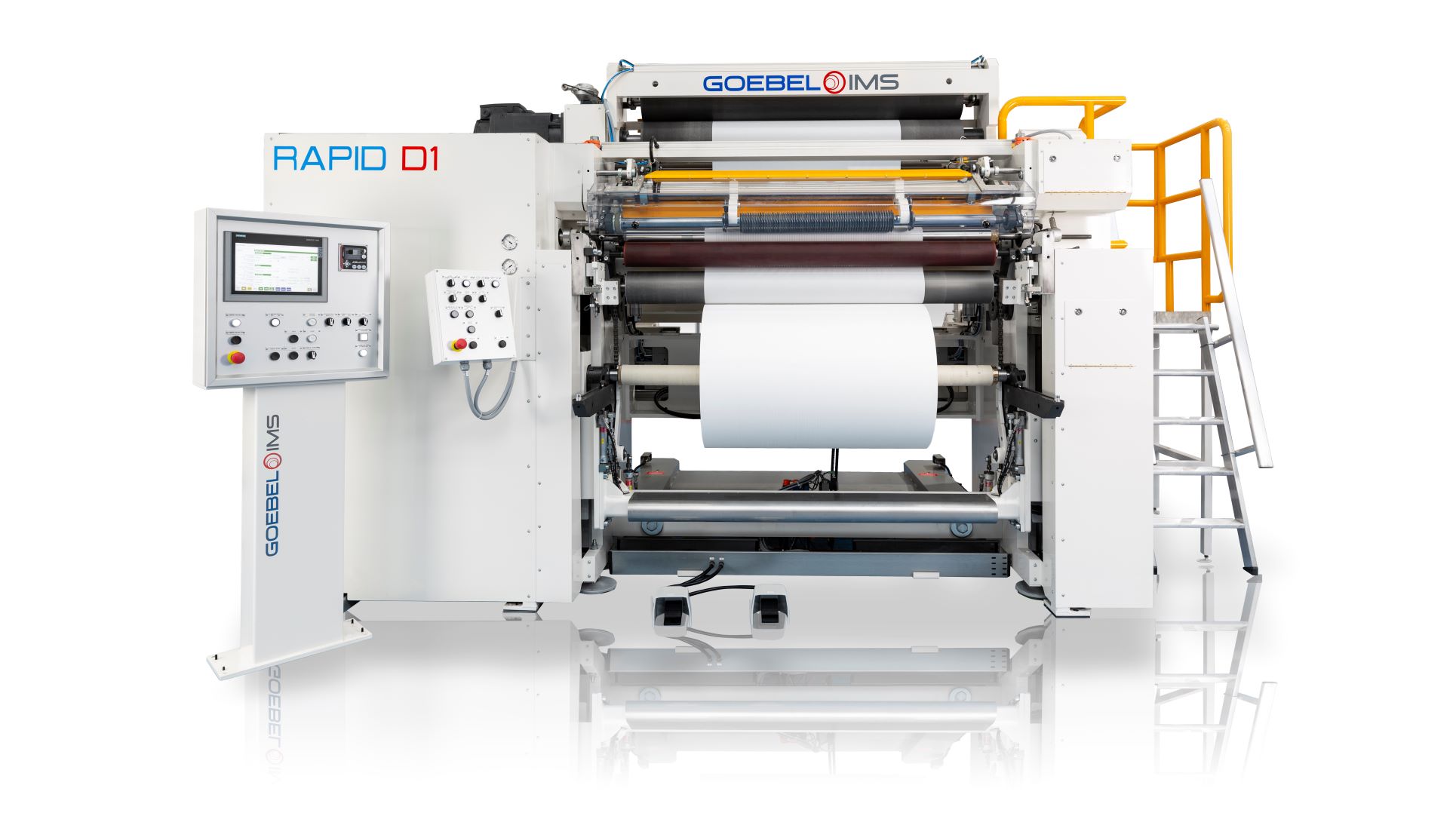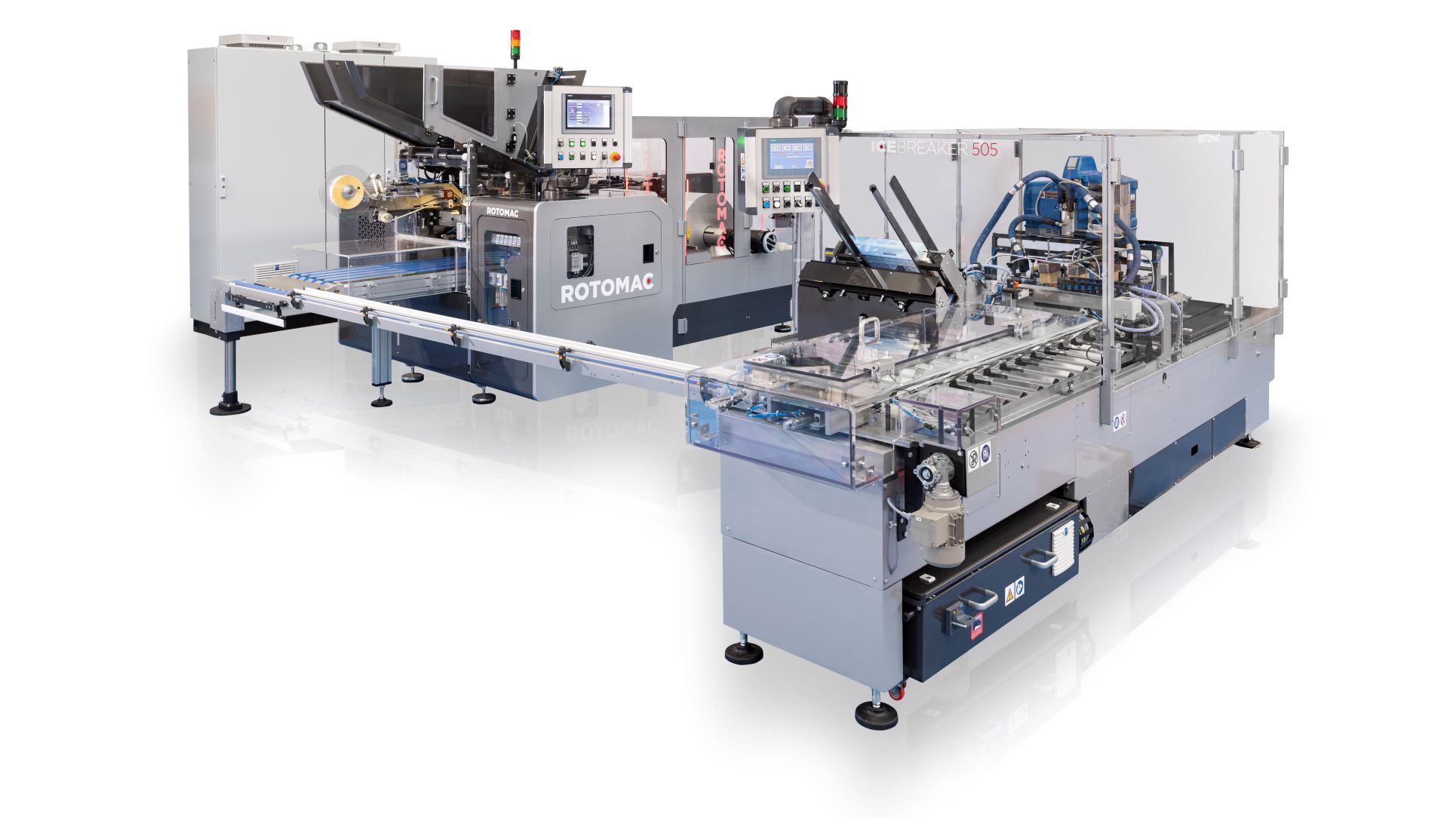 Calcinate, 29th April 2022 – IMS TECHNOLOGIES, an international standard-setter in the engineering and manufacturing of high-tech customized machinery in multiple sectors - including the Converting and Packaging industries - will be exhibiting with its world-renowned brands ROTOMAC, GOEBEL IMS and LAEM IMS at Ipack-Ima and Print4All tradeshows. Both events will take place from 3 rd to 6 th May in Milan Rho trade fair
ROTOMAC and LAEM IMS brands will be among the exhibitors of Ipack-Ima at Hall 7 Booth C18
ROTOMAC is the global leader in the production of rewinding as well as packaging and accessory machinery for food wrapping, boasting more than 1,500 machines installed all over the world. It designs, develops, and manufactures customized machines and complete turn-key plants that convert aluminum foil, plastic film, and baking paper from mother rolls into consumersized rolls for household, catering and professional use markets
At Ipack-Ima it will showcase its production line for micro-embossed foil rolls, consisting of one automatic rewinding machine from the new "ICEBREAKER" series – model 165 SG - and a cartoning machine, model 505. Visitors will be impressed by the enhanced performance and the new design of these machines, that perfectly meets the ROTOMAC worldwide unparalleled embossing technology quality.
LAEM IMS will bring to Milan its know-how in slitting and winding machinery for the converting and flexible packaging industries. With its portfolio featuring twin-shaft, turret and compact slitter rewinders as well as technologically advanced end-of-line full automation, it will show that converting can be easy, efficient but also very powerful.
Furthermore, the Group will present MAIA – Machine Artificial Intelligence Application – IMS TECHNOLOGIES innovative industrial IoT platform developed to meet the customers' needs in the Industry 4.0 era.
MAIA will also be among the highlights of Ipack-Ima Digital, a thematic path with live demos and events promoted by MindSphere World. In the same days IMS TECHNOLOGIES will be present at Print4All trade fair as well. At booth E06-E08 in Hall 9 visitors will have the opportunity to discover why the machines of the Group represent the excellence in converting: thanks to its 170 years long history and a deep expertise in technologies and processes, solutions able to convert the widest range of materials are engineered and manufactured.
GOEBEL IMS and LAEM IMS experts will be happy to present their high-performance machinery range and to suggest the most fitting solution for almost any application, be it paper, board, flexible packaging, film, aseptic packaging, alufoil or nonwoven.
Moreover, the Group's comprehensive after-sales services, aimed at fully and continuously supporting its customers, will be disclosed.
IMS TECHNOLOGIES
Chiara Zucchelli
Group Communication Manager
czucchelli@imstechnologies.com
+390358355314