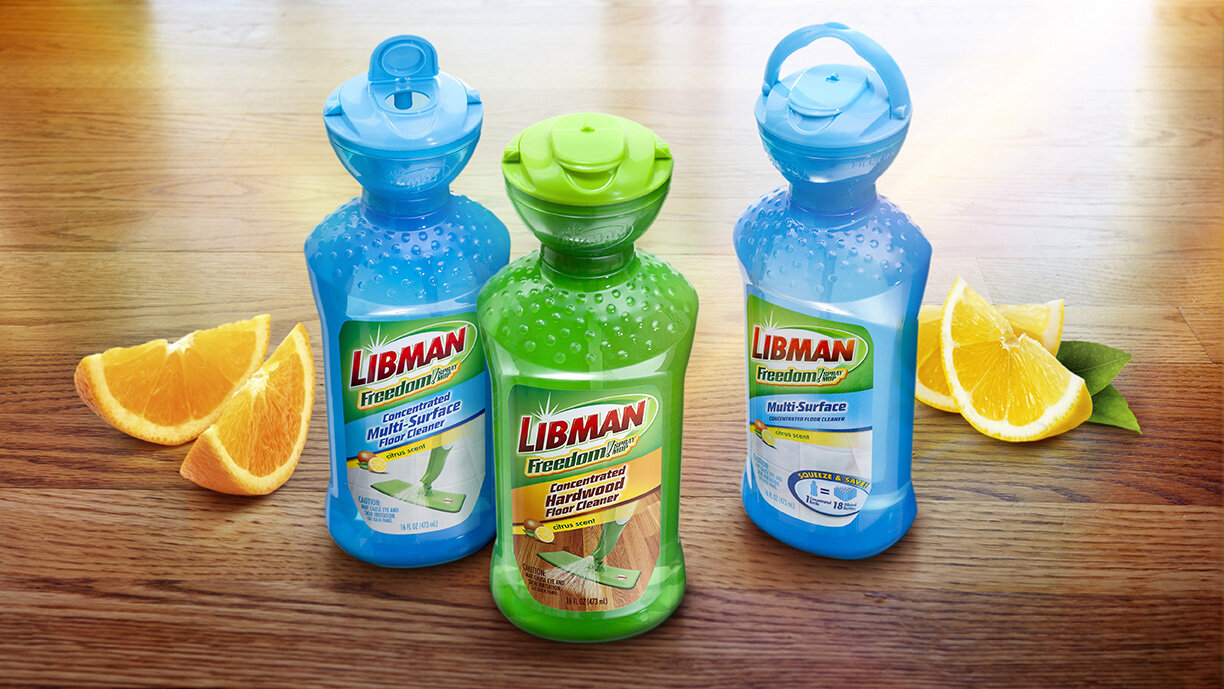 The goals were to design a package that could:
• Easily and accurately measure each 1 oz dose
• Transfer each dose to the broom bottle without spillage
• Avoid the use of loss-prone removable dosing caps
• Maintain the Libman brand identity
Libman worked with Berlin Packaging's Studio One Eleven and Berlin Global Packaging divisions to achieve these goals. The team designed and delivered a custom dosing device that would fit on a bottle with a standard neck finish. Unlike other dosing systems that require a custom preform and fitment insertion, this solution is totally flexible.
Studio One Eleven continued its creative push by designing a 16 oz, PET custom oval bottle, which helped ensure a powerful shelf impression.
Finally, by carefully managing the development and production process, the design allowed for best usage of internal and external production resources, resulting in a custom solution that was cost-effective. The Libman Company was very pleased with the design and development of the package since it helped get their new chemical line into major retailers.
Berlin Packaging
Adam B
Senior Director, Global Supply Chain
800.363.9822