In phase III trials, medicines are tested on diverse patients—a patient population—in order to determine if their efficacy and safety can be confirmed also with a non-specific patient group. For this research, Sanofi required a multi-page label that provides product information in many different languages and firmly adheres to the plastic needle protection system without affecting the system's functionality.
Schreiner MediPharm developed a Booklet- Label that is tightly wrapped around the needle protection system. The compact booklet comprises 32 pages with medicinal information in 22 languages. It reliably adheres to the plastic substrate of the needle protection system and, due to its flexible material construction of thin booklet paper plus film layers, can be easily wrapped around the quadrangular device. A starter tab makes it possible to easily open and re-close the label. The Booklet-Label is partially affixed to the device so that the pre-filled syringe and its content are readily visible after it has been opened. The booklet is equipped with a perforation, allowing for its removal before an injection—only a small part of the label, which may contain variable data, for instance, will subsequently remain on the device. The label material is suitable for custom overprinting using TTR printers and thus efficiently and flexibly supports the processes during the clinical trial.
Short Description
For the successful performance of clinical trials, the following criteria are essential: accuracy, safety, efficiency, and speed. Since most studies are conducted internationally, the investigational drugs must be reliably marked and provided with a complete set of important information in several languages. Pharmaceutical corporation Sanofi specified these requirements for a label the company needed for a needle protection system to be used in phase III clinical trial—and Schreiner MediPharm's CTS team found the solution precisely meeting these needs.
Company Name
Schreiner Medipharm
Image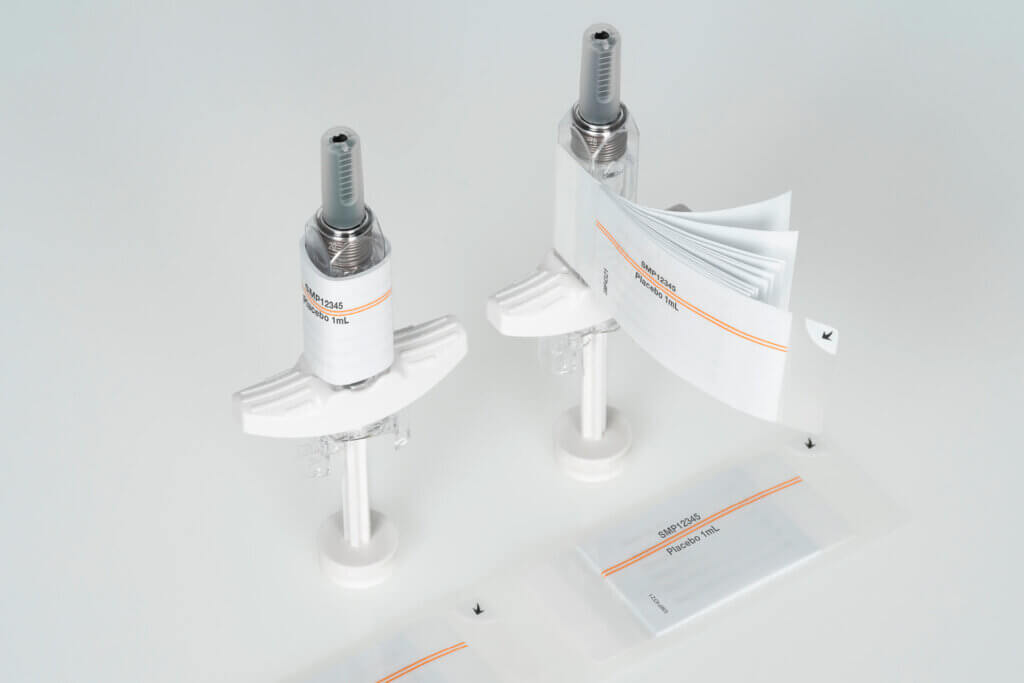 email
info@schreiner-group.com