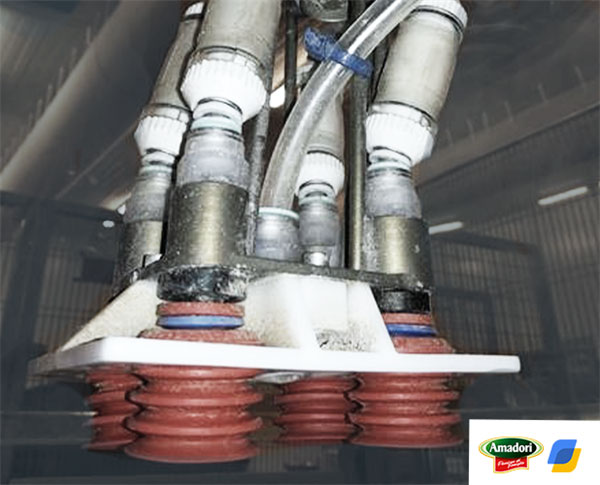 Giving new life to an obsolete industrial machinery, offering its  expertise  at the service of the food industry. This is what Elmec 3D recently  did  on behalf of AVI.COOP, a cooperative company part of the Amadori system .
Thanks to 3D printing technology, the Elmec Informatica business unit dedicated to additive manufacturing, has studied and created  a gripping hand for a mechanical arm that has  gone out of production, improving the  speed  and performance  of the robot.  The project saw in a first phase the reproduction of the original component using HP's Multi Jet Fusion technology, already leading to a first lightening and a reduction in production costs.  
After an optimization phase, the result was a new gripping hand with half the weight and 97% lower production cost, with consequent benefits in terms of performance for the entire production chain. 
" We are facing a real turning point in production  - says  Martina Ballerio , Business Unit Manager of Elmec 3D - Today, thanks to 3D printing technology, the presence of a component at the end of its life is no longer a problem but a 'opportunity".