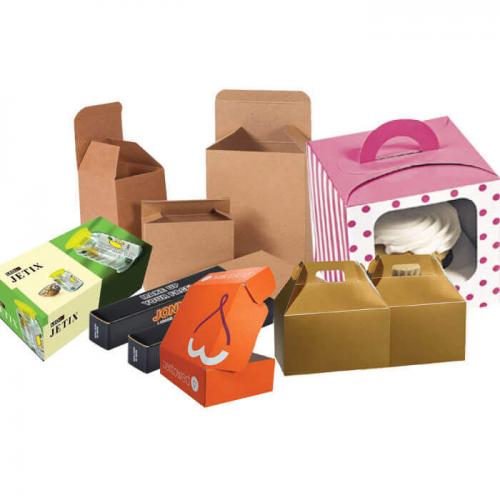 Lightweight Material
Lightweight is one of the greatest features of flexible product packaging. Additional benefits of lightweight packaging include reduced usage of resources which is great for your brand's corporate responsibility), lower transportation costs and easier storage. Flexible offer excellent convenience to the consumer, add further convenience and make your products more attractive to the target market.
Ultimate Protection;
Flexible packaging is made out of cheap packaging supplies and all of those materials that are great for withstanding harsh environments and changing climates. Additionally, the flexible abilities definitely protect your products from rough handling and re-use the packaging for other items
According to one survey, the protection quality with lightweight flexible materials has dramatically improved from last some years. It definitely protects your product, less cost and production processes are efficient and upgraded.
Creativity;
Apart from other benefits, flexible packaging offers a wide range of customization; optimize your product packaging and permits you to select the box in any shape or size to cover to your packaging requirements and grab your target market in a better way.
Flexible materials not only allow you to reduce costs, but also increased the ability to print with high-quality graphics and add the eye-catching impact on your product to stand out among the competition. The more Unique and creative packaging would be, the more it would stand out on the shelf and increase your sales ratio.
Materials
Flexible materials offer so many options to make your packaging perfect for your product. The more your packaging option would be light and flexible, the more your products would be protective. To provide more protection, you can give a try to several types of flexible materials and FDA approved materials.
Customization is hugely appreciated in regards to provide protective, safe things from UV protection and it also come up with the anti-fog properties that keep your product protected for the long time.
Better For The Environment
As compared to the typical packaging, flexible materials allow for less waste depending on your production. This also means that you're doing your part to reduce the impact on the environment.
As mentioned above its lightweight property, reduce the impact of transportation, shipping and warehouse costs which is not only is this great for the environment, but also for your budget.
Amazing Graphics;
Flexible packaging is not only perfect to be printed on, but also offers the super high quality graphics! You can use the additional labeling materials to directly print on your product packaging, to show off your package contents and to make it more appealing for consumers.
To conclude, Flexible packaging and cheap packaging supplies both offers unlimited benefits to product packaging and environment. For some people it cost you more, but when you consider all factors, then it is not like that. In fact, it would increase your sales due to the convenient and unique packaging.