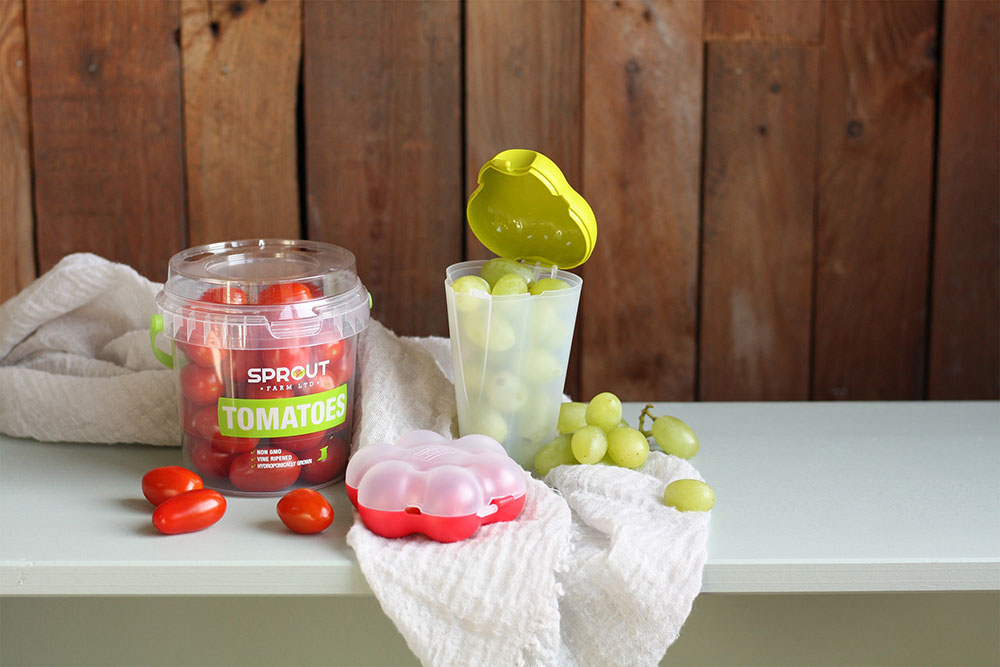 What presents more fun and better than snack vegetables in a bucket? Exactly. And let Van der Windt now have a complete range of buckets and buckets. They are packagings that are not only very attractive to see, but also useful to take along and keep the product fresh longer.
New in the range is a number of smaller buckets (for example, 300/350 grams of snack tomatoes). This means you are no longer stuck to the standard size of 500 grams. Of course the new smaller buckets are also available printed. For the big eaters, kilo buckets are available since this spring. Van der Windt also supplies all sorts of fun gadgets for packaging sweet fruit and vegetables, such as the eye-catching Snackbox and the Tomatoguard.
Fresh Produce Bucket
Van der Windt is also supplier of the Fresh Produce Bucket. Unique to these buckets is the perforation, optionally in the lid and / or in the bottom. Many traditional buckets have to do without such a perforation. This extra ventilation effectively prolongs the shelf life of fruit and vegetables. The bucket is also handy to carry, through the practical handle. Due to the many printing possibilities, the attractiveness can be further increased.