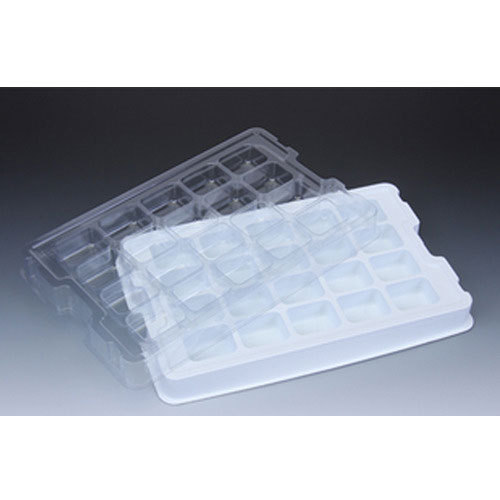 If thermoforms have a recycling rate of between 50 and 75 percent, they can be exempted from some requirements.
But to do that, they would have to climb much higher bars than they can now. Some studies have found that less than 10 percent of thermoformed containers are recycled.
The legislation would exempt medical device, drug and infant formula packaging.
In a move CAW said is potentially as important as the recycled content requirements, it would also require companies to pay penalties for any underage amounts of recycled resin they use below the legal requirements.
The legislation would set this at 20 cents per pound for all types of plastic in thermoforming except expanded polystyrene, which would be subject to a $1 per pound fee.
One of the bill's lead authors, Assemblyman Phil Ting, D-San Francisco, compared the legislation to a similar law California passed in 2020 that mandates the recycling of contents in plastic bottles. It requires 50 percent recycled content in bottles by 2030.
Ting, who was also a key author of that 2020 bottle law, said the thermoforming legislation has the same goal.
"We clearly remain at the forefront of plastics recycling," Ting said in a speech Aug. 30 ahead of the final vote. "This bill will also help us ensure that we have a closed-loop waste stream and that we get our thermoforming back."
The assembly voted 41-24 to pass it on Aug. 30, a day after the Senate passed it by a vote of 22 to 11.
Ting said the final version of the legislation includes funding for technical assistance from state agency CalRecycle and "gives manufacturers additional flexibility if they are struggling to meet the benchmarks in this bill."
Another key drafter of the bill, Assemblyman Jacqui Irwin, D-Camarillo, pointed to the large amount of thermoformed PET packaging being discarded in the state.
"In California, nearly 200 million pounds of thermoformed plastic is discarded each year and the rate of collection is very low," she said in a statement.
But a company that recycles thermoformed PET containers in California, Green Impact Plastics in Vernon, California, said it was against the legislation.
"The bill fails to address the core issue that Green Impact has struggled with for the past three years – collection," said CEO Octavio Victal. "The bill will have very little impact on collection until the bottle bill commingling rate is determined and CalRecycle stops incentivizing the commingling of thermoforms with PET bottles."
Victal suggested that Newsom will take note of industry concerns. The governor has until September 30 to sign or reject the law.
"I can't really speak for the governor, but it will certainly get his attention to see how many industry stakeholders oppose the law," he said. "Hopefully this bill will help the state recognize that it has a bigger problem to solve before mandating minimum content."