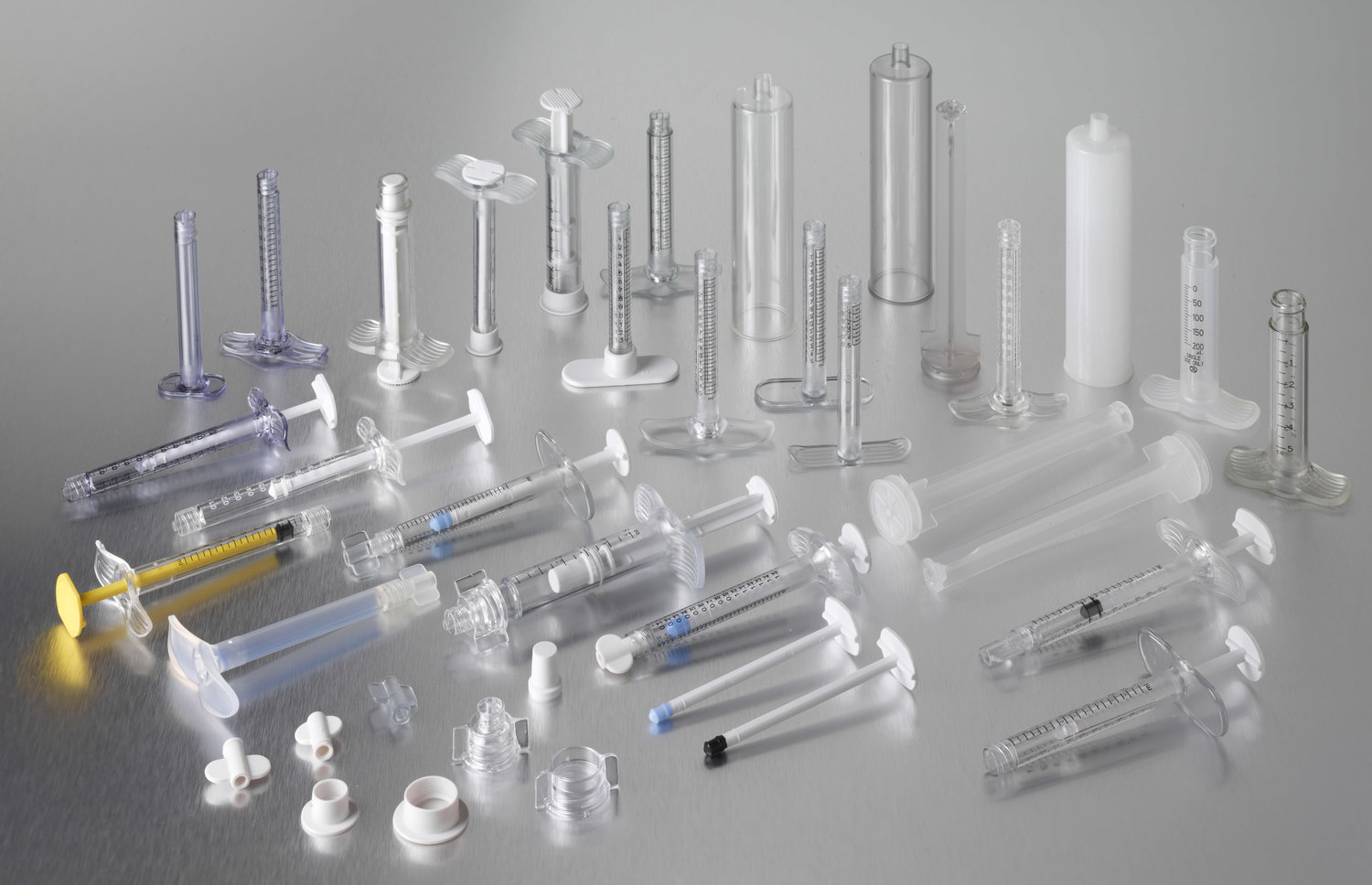 Silicone-Free Syringes:
Many syringes in the marketplace use a silicone plunger tip for their seal on the pushrod that goes inside the syringe. Due to potential leaching of silicone, there has been a big push for syringes to be made silicone-free. Plas-Tech Engineering offers silicone-free syringes made from COC and COP, which are then coated with a Fluoropolymers. This creates a zero break force, controlled friction, and is also 100% silicone-free.
Other Plastic Syringes:
Plastech Engineering is a leader in pre-filled plastic syringes that may be used in a variety of applications for safe, efficient delivery of pharmaceutical compounds. It also offers Polycarbonate and Polypropylene syringe production allowing us to deliver a wide variety of medical grade plastic syringes to meet your needs.