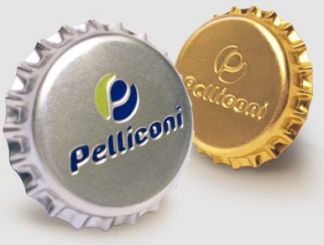 The first project is a solution to digitalize packaging: a consumer engagement platform that makes the packaging intelligent and evolves the experience of contact with products and Brands through digital interaction, mainly QR Codes and Augmented Reality. Born as a spin-off of the Pelliconi DAPP platform it creates and manages digital initiatives (such as awards, loyalty programs, contests, 3D, gaming, multimedia content, and much more) for brand awareness and sales growth. It is also a business intelligence platform that facilitates how to know the consumer better through data collection, plus smart and user-friendly data analysis.
Project number two fully enables consumption traceability, not only as a security measure, but as an informative and strategic asset for the Brands, through unique QR codes on caps, according tot he company. In the world of Big Data, a clear benefit is the potential for Brands to gather consumers' information not only when purchasing but at the consumption point, using different codes located in the internal part of the closure.
The Pelliconi Innovation department focuses on end-users needs and trends, with personalization and experience at its core. The final project is, therefore, related to enabling maximum personalization of its metal closures, to provide a unique experience for consumers. This is made possible thanks to innovative digital print technology on metal caps, which allows flexibility and personalization at a new level for the sector, it claims.
All the projects have been developed using a lean startup and open innovation approach, with a willingness to create partnerships, both technical and commercial, with suppliers, startups and customers; to offer to the market state of the art patented solutions.
Transforming a commodity such as packaging into a distinctive asset that identifies and values the customer is the main aim of these projects and related services. No longer is packaging just the place to contain a product and label it. Now it can be the bridge between manufacturers, retailers, social media channels and consumers.