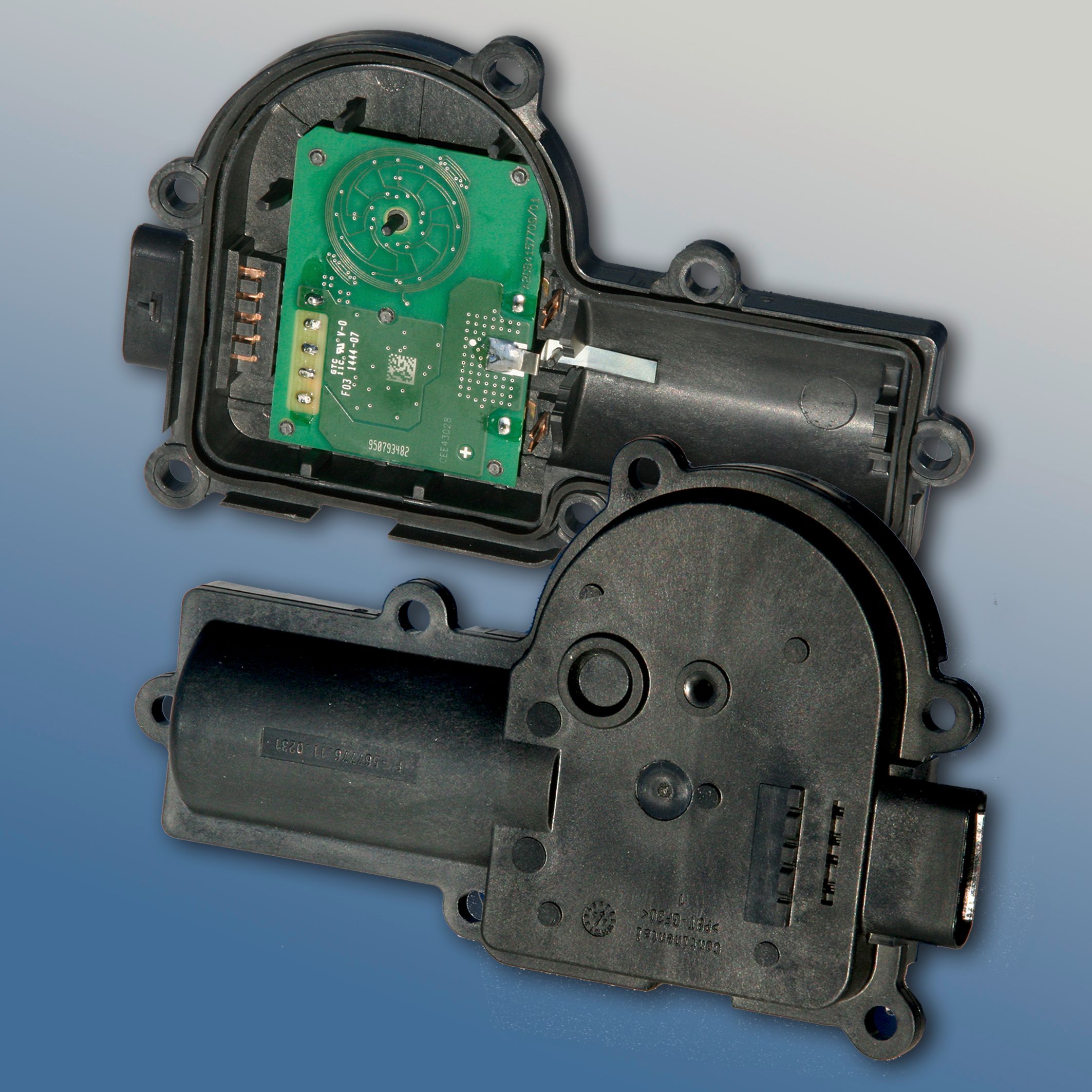 Leading tyre and auto components supplier Continental Automotive has specified Crastin® Super Fast (SF) for a series of thermal covers because of its shorter cycle time and enhanced flow compared to standard PBT. The housing is used to protect a delicate sensor module controlling the engine thermal management system.
Crastin® SF PBT is a direct drop-in replacement for standard PBT on existing injection moulding machinery, or by switching to reduced machine size thanks to its efficiency at lower filling pressures, which enhance resin flow up to 30 percent compared to standard PBT. Its enhanced processing performance enables reduced part thickness, lighter weight and greater complexity in many electrical and electronic applications including connector systems, automotive sensors, relays, control units, coil formers, switches and solenoids.
In addition, the very low moisture pick up of Crastin® versus polyamide traditionally used for such parts significantly reduces the problem of moisture degradation of encapsulated electrical devices.
"Crastin® SK615SF PBT polymer is used by Continental as the material of choice to manufacture thermal cover applications effectively, thanks to easier mould filling and shorter cycle times versus standard PBT GF30," said Régis Sarrahy, senior technical expert - injection moulding technology, Continental Automotive France SAS.
"There is a growing demand for a product that enables injection moulders to process faster, boost productivity and reduce manufacturing costs," said Antonio Nerone, global segment leader for electrical components and connectors, DuPont Performance Polymers.
"Crastin® SF can translate into as much as 30 percent greater productivity, and significantly lower manufacturing costs. Moulders also can save on energy consumption because the superfast resin can be injected at reduced melt temperatures and injection pressures than standard PBT grades."
Crastin® SF is available in a non-reinforced grade and also two 15 percent and 30 percent glass reinforced grades in natural and black. Importantly, the black grades are laser-markable, enabling permanent marking of product, brand and specification details, and dramatically reduced risk of counterfeiting.