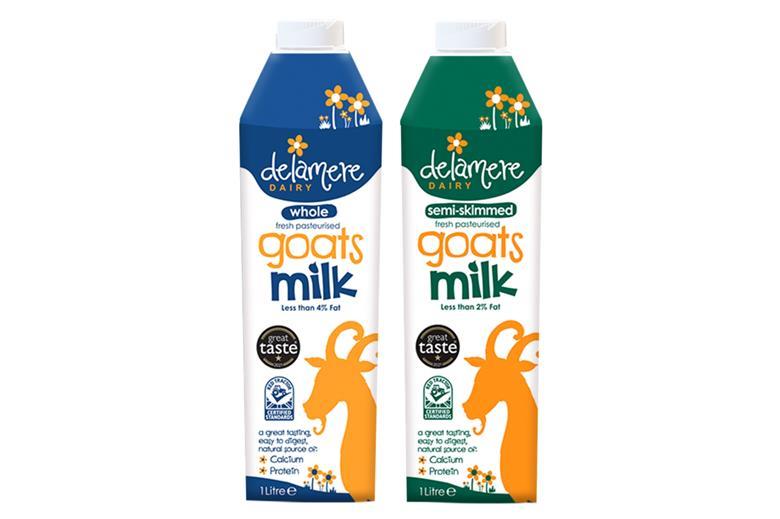 Delamere Dairy has relaunched its main fresh goats milk line in a new SIG Combidome packaging format.
The Cheshire-based speciality milk supplier said the format – a relatively new concept for UK retailers – combined the functionality and pourability of a bottle, while also offering the environmental credentials of the gable top cartons it had previously used.
In addition to protecting the product in the same way as Delamere's previous carton, Combidome also boasted "the same environmental credentials, combining 75% paperboard made from the renewable raw material wood, from trees harvested in FSC-certified forests".
Combidome and its cap were fully recyclable and compatible with national recycling and waste management schemes, Delamere added, and also ensured "a smooth pouring action, allowing consumers to conveniently drink straight from the pack if desired, emptying the pack to the very last drop and giving an overall better user experience".
The new packaging format started rolling out to stores over the past few days.
"We're always working hard to be innovative and more sustainable in everything from our farming techniques, through to our processing and packaging," said Delamere MD Ed Salt.
"Our goats milk will be packed on the first Combidome line in the UK and we hope our customers will enjoy the benefits this pack format brings."