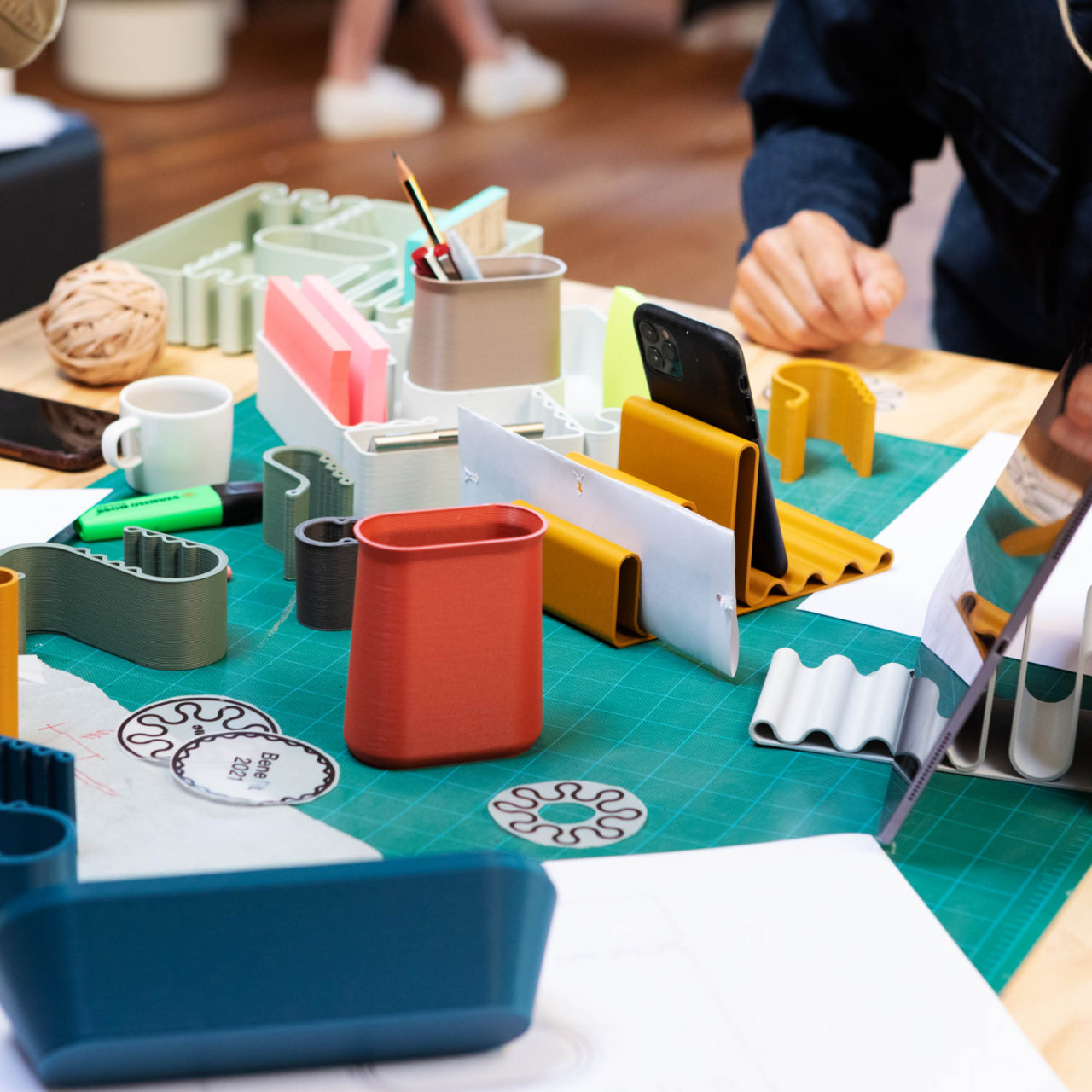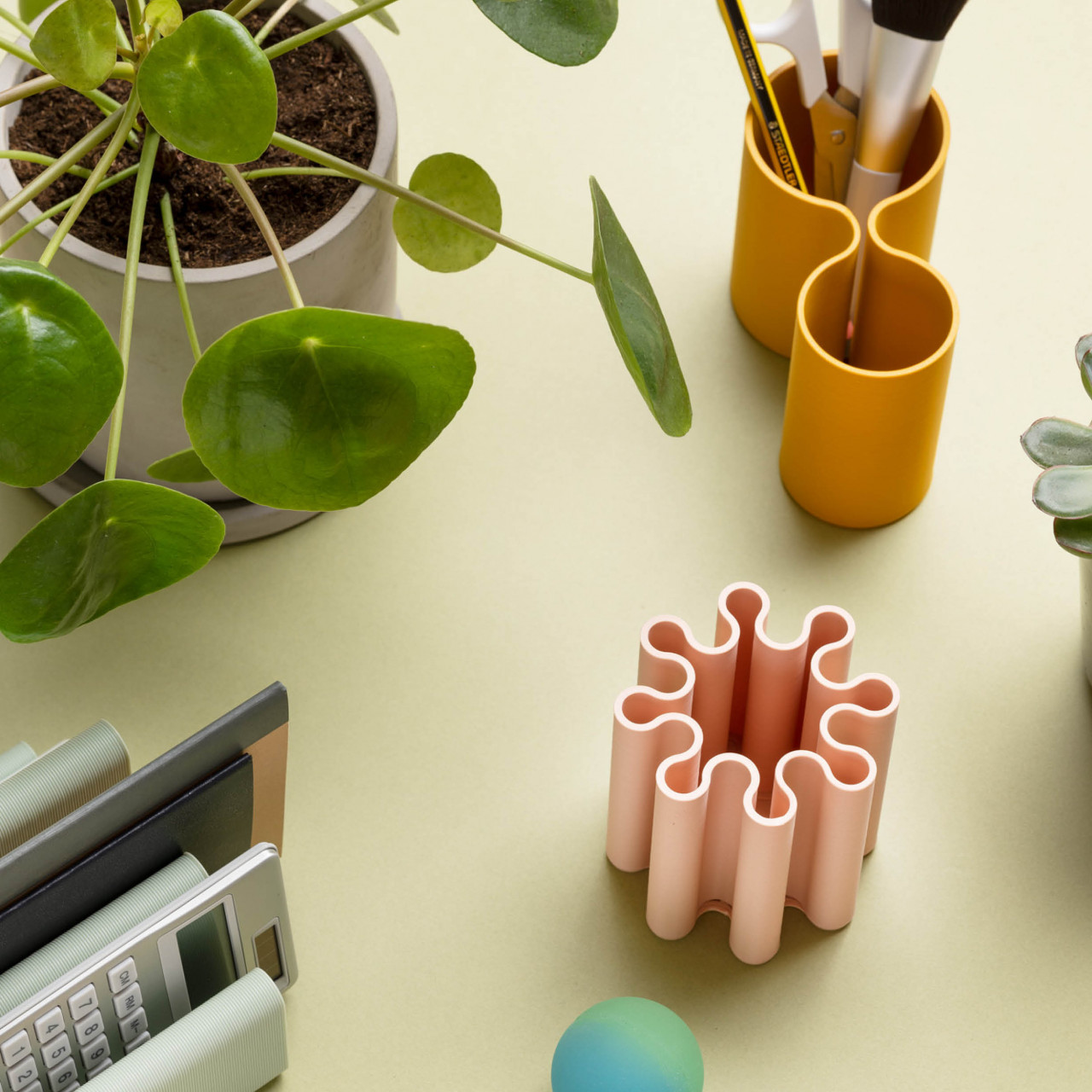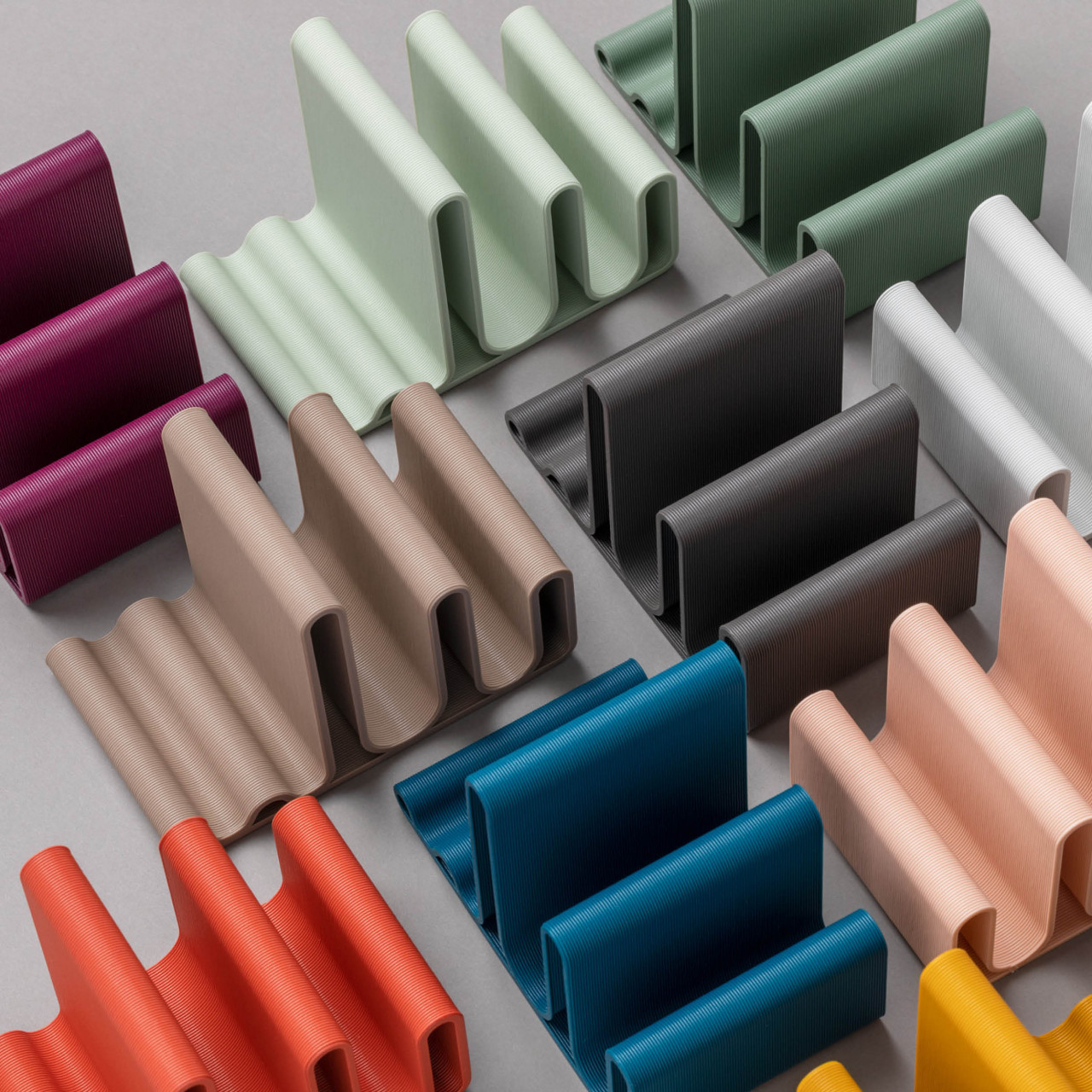 bFRIENDS by Bene is a collection of desktop accessories made from discarded food packaging. Pen pots, trays, and a smart phone stand, are all 3D printed from 100% recycled PLA, a cornstarch-derived bioplastic, that has been diverted from landfill. The collection was designed by London-based Pearson Lloyd and produced by Batch Works. We spoke to Luke Pearson (below, left), co-founder of Pearson Lloyd, to find out more.
This is a very collaborative project that we instigated having met a young start-up opposite our new studio in London. bFRIENDS is a playful collection of user-friendly desk accessories for the office and the home produced by our long-term friends Bene and manufactured by start-up Batch works. The collection ranges from very specific small items and ambiguous products with mixed functions to shared accessory trays for group work. All of it is 3D printed from recycled food packaging.
For a long time, we have wanted to design a line of accessories, but the costs of tooling are prohibitive for what might be relatively small production runs. Additionally, the amount of tooling required means that, unless you make a lot of one single product, it's highly wasteful in terms of the energy and raw materials used to make the tooling alone. Meeting Batch Works during the lockdown last spring, who specialize in producing items in recycled PLA, was a catalyst. In these uncertain times, we wanted to make something with very little impact but also something that could be modified, updated, or even canceled with very little impact. Something smart and agile. Something fun. 3D printing offered the perfect process.
They are using PLA, which is the thermoplastic polyester most commonly used in 3D printing. Batch Works were already working with a bioplastic PLA recycled from food packaging, so the bFRIENDS product has already had a first life. This lowers the carbon impact massively from virgin plastics made from the petrochemical industry. The fact the desk accessories don't require very high structural performance parameters meant PLA was very suitable.