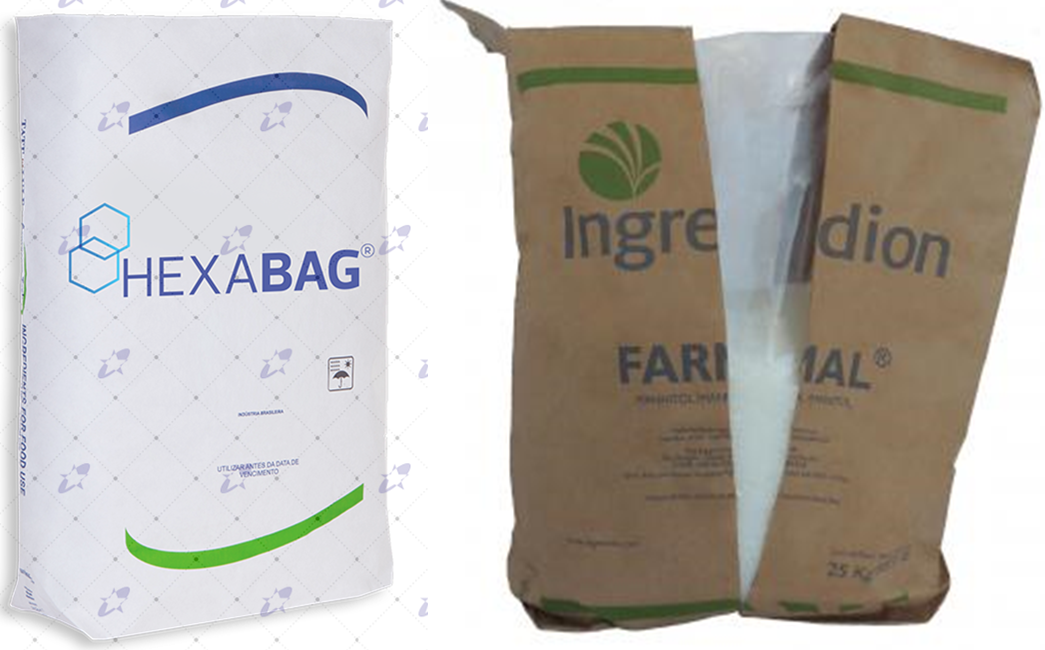 Hexabag paper sack is the latest concept in industrial packaging for food and pharmaceutical sectors. It is developed to meet the clean room concept, the package has two layers, an external one in paper and an internal plastic layer  which can be easily separated, providing higher food safety.
It adds aluminium protection for greater shelf life in products and ingredients.
This Packaging consists of a valved plastic bag inserted in a paper and aluminum valved sack, specially designed to pack ingredients and chemicals used in clean rooms due to the ease of paper and plastic separation and disposal.
Benefits of using this pack:
Protection: Long life packaging. Shelf life for up to 2 years! Barrier to gas, smell and moisture.
Safety: Full separation of the inner and outer casings.
Sealing: Two bags, one inside the other thus providing Microbial barrier. Thermoweldable valve.
Facility: Strip system, Pulled! Opened!
Stacking: Up to 15 meters with NonSlide