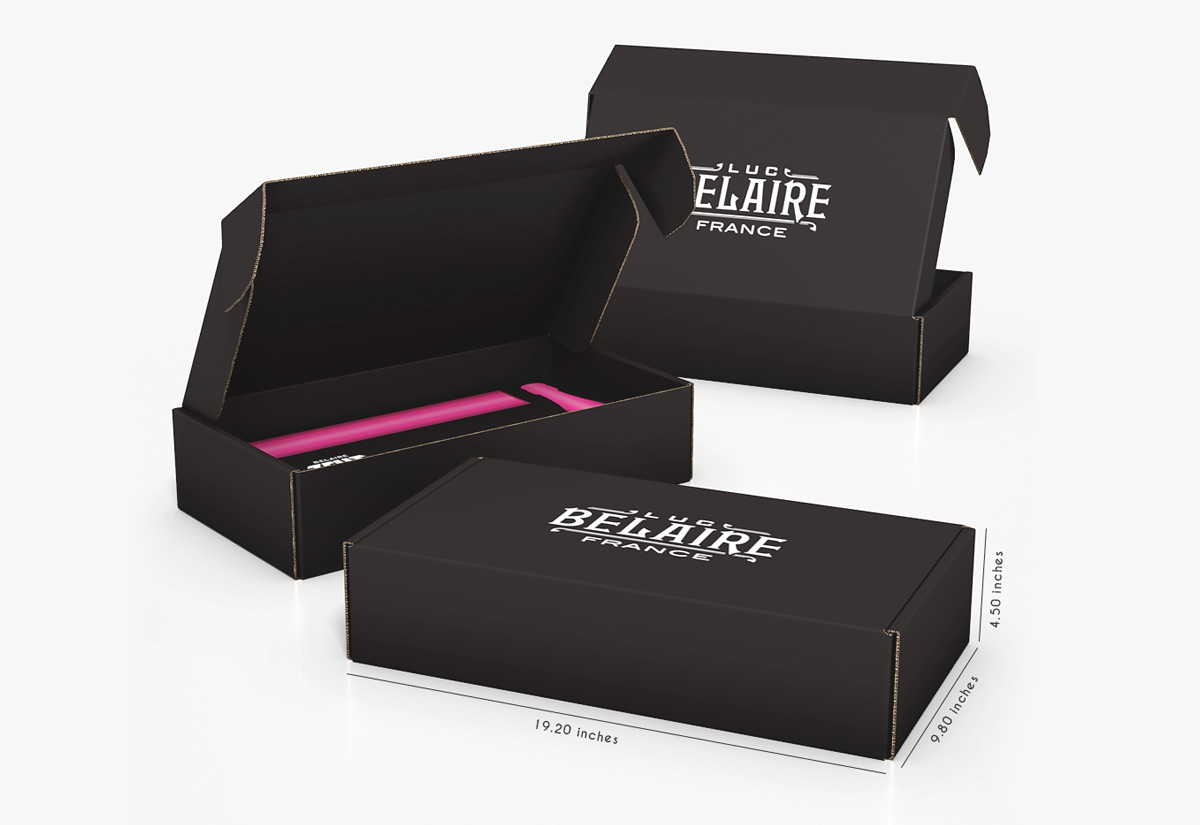 People are always attracted to uniqueness. It is a fact that anything that is highlighting the difference will ultimately become the center of attention. As people love to have a different thing, they would not stick to a single brand if they do not get the desired product. Rather, they just move on to another brand in no time. Due to continuous changes in people's interests and demands, competition among brands has become even more strenuous. To stick out the crowd, brands always look for those aspects that can proficiently create a difference. They not only pay heed to the quality of their products, but the packaging is also one of the foremost concerns for them. Usually, brands use brown cardboard boxes for their customized packaging. With that, the use of Black Mailer Boxes is also a preference for many brands to turn out a high-end and luxurious packaging. These mailer boxes offer multifold benefits for the users. Some of the prime benefits are as follows:
Black Boxes Are as Reasonable as The General Brown Boxes:
Some people generally anticipate that black boxes are expensive. That is not so. They are as costly as other color boxes. The material used for the manufacturing of these boxes is cardboard, which is regarded as a sturdy packaging material.  Also, companies use these boxes as they are easily available and are less costly. Therefore, using black boxes will not affect your budget, and this is how you can get unique boxes at reasonable prices.
Fabricate a High-End Packaging:
The standard of high-end packaging includes that you are not doing what others mostly do. To meet this criterion, it is better to choose what makes you remember in consumers' minds. For this purpose, black boxes can provide you an effective packaging solution to be more prominent in the market. You can add customization based on your interests and trends. For instance, you can use various types of mailer boxes, such as tray mailer boxes and die-cut mailer boxes. Therefore, sticking to using only brown boxes can not make your business stand out. 
Generate a Luxurious Notion: 
Using black boxes would mold people's mindset regarding the brand. The black boxes are generally taken as an indication of being hot and splendid. The audience takes great consideration out of the brand's packaging, which means using black boxes can better define your brand concerning customers' service. The brands also consider the designs, sizes, and styling for these packaging boxes. It is advisable to retain your packaging simply enchanting. For example, making many size boxes for a similar product is not that appealing. Rather, you must prefer to use only a few numbers of sizes for one product. 
Advertise Brand Values:
The less is more. A packaging design with too many complications can not effectively attract customers. Retain your packaging as simple as possible when it comes to black boxes. For black boxes, black color alone is enough to appeal to the audience. Furthermore, you can use your company's name and logo embossed on the boxes. But make sure that the color gradient that you would use for printing the name and logo must be as vibrant as it can be easily seen. Also, the use of brand name and logo are essential in marketing. By using these marketing tactics, you can better grow your business and uplift your brand value. 
The Best Packaging Solution for Shipment:
The packaging boxes are destined to be delivered safely to the customers. The black cardboard boxes give support to the products and also make your brand well-prominent. For example, a black box placed in a bunch of brown boxes can be easily differentiated. Furthermore, these luxurious boxes make customers more excited when delivered. Moreover, they also add to their unboxing experience and therefore improve branding. In this way, mailer boxes having hot black color can grab the attention with more effectiveness. 
Conclusion:
Most of the brands use black color mailer boxes to represent their brand as a grand one. These boxes are available at a cost similar to brown cardboard boxes. They are an excellent solution to shipment as they make a brand stand out by increasing customers' exposure to the brand. Last but not least, these mailer boxes can be good packaging as well as a marketing tool.