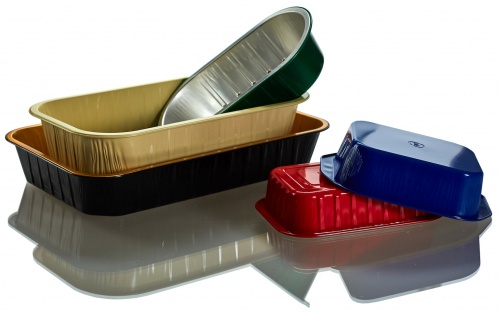 With the growing demand for ready to cook convenience, the latest range of premium lacquered smoothwall trays from market leading aluminium foil tray manufacturers, i2r Packaging Solutions, are ideal for packaging high quality convenience, ready-to-cook products including red meat, poultry, fish, vegetables and desserts, including retailers' finest ranges.
With shopping behaviour being widely influenced by the increased importance consumers are attaching to convenience considerations, foil trays are playing a significant role in minimising the effort necessary to prepare and serve foods. Lacquering provides a truly premium aesthetic, enabling a new dimension to serving from the tray itself - perfect for puddings or shared meals and even for serving direct from the table. The trays have also proved popular with celebrity chefs in demonstrating a home cooked feel for their own product ranges.
Well constructed and displaying remarkable sturdiness, the trays ensure consumer confidence throughout the storage, cooking and serving process. They also offer unique advantages such as improved corrosion resistance against certain food types with a pH level outside the range 4-9, have a smooth rim so that lidding film can be added to provide a leak proof pack for food preservation over a long shelf life, and can also be lidded with i2r's range of plastic clip-on lids. Furthermore the trays are suitable for the packaging of foods that are subjected to retort pasteurisation and sterilisation processes, are 100% recyclable and environmentally friendly.
i2r's Jon West said: "Our lacquered smoothwall trays are perfect for discerning consumers, who are not only looking for a luxury on-shelf presentation of their ready to cook products, but are also in packaging that is easily recyclable and viewed as environmentally efficient when compared to other packaged formats."