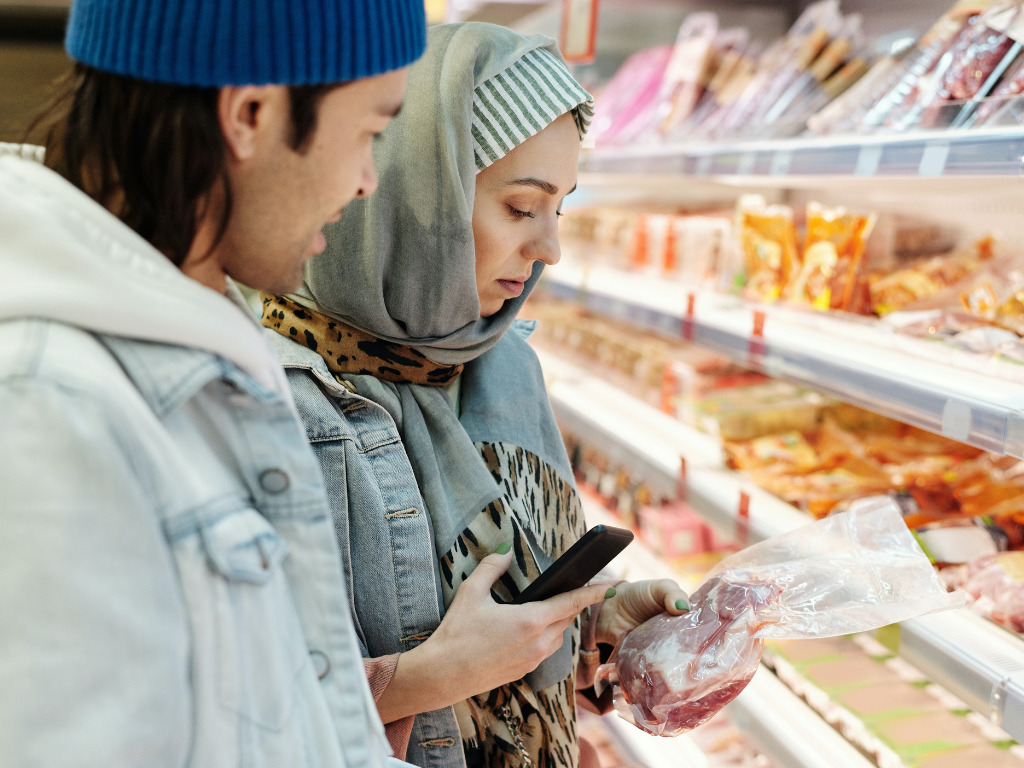 Terms such as chicken, burgers, and sausages will no longer be used on plant-based meat products, if the UFU is successful in its quest. Previous attempts to limit the vegan foods vernacular have failed, throughout the world. 
UFU has stated that the frustration at plant-based labelling came to a head at a recent legislation committee meeting. This was in addition to displeasure at the growing numbers of plant-based meat adverts being shown on television. Veganuary has been seen as a contributing factor.
'It may seem that veganism is on the rise; however, looking outside the noise on social media and our TV screens over the last month, the total population choosing a meat free diet is much lower than perceived," The UFU writes on its 'news' web page. "AHDB consumer insights have reported that veganism makes up just two percent of the UK's population. With 'Veganuary' finished farmers can now look forward to promotion of high quality NI produce through 'Febudairy' and other initiatives such as 'Love Lamb Week' later in the year."
Seeing protection for dairy industry terms being validated has added fuel to the UFU's requests for such courtesy to be extended to the meat sector. The organisation writes: "The UFU would like to see labelling legislation revised to further protect customary and traditional meat terms. The UFU believe terms that describe specific proteins such as chicken, or chicken style, beef, lamb, pork or a specific cut of meat like a steak should be reserved for meat products only."
The plant-based pushback
In response to the UFU, UK-based plant meat giant THIS has taken its usual position of industry joker with a strong response. Fighting what it views as a last-ditch attempt to slow the progress of alternative proteins, the company has released a number of images designed to highlight inherent meat industry insecurities. To accompany the images, it has drafted a manifesto for the UFU, branded a fake-ifesto. It states that the UFU will be leaving "no stone unturned"in a bid to remove meaty terms from inappropriate products. 
Key concerns for the fake-ifesto include renaming butterflies as 'spread flies', with the insects paying an annual levy to the dairy industry. Guinea pigs will be fined for masquerading as pigs and roast beef crisps will be called "roasted bovine inspired". 
The response is fun and takes wind out of the sails of yet another big meat lobby against rising plant-based consumption. There is a sense of exasperation at play though. "Desperation comes in all different shapes and sizes; but the various meat/dairy lobbyists around the world have all been surprisingly consistent with their brand of it," THIS founder and co-CEO Andy Shovel told Green Queen in an exclusive statement.
"It seems to always be along these lines of 'plant-based burgers are way too confusing'. It's so pathetic that it's genuinely funny – hence why people enjoyed our video montage of analogies e.g. fining guinea pigs for not being pigs. Consumers are simply not so intellectually challenged that they pick up a plant-based oat milk, or some plant-based sausages – assuming that they came from cows and pigs. It's a feeble last stand, from an industry that feels threatened."
History repeating itself
Plenty of big meat lobbies have attempted to curtail labelling that they deem inappropriate but few have found success. 
In summer last year, an Australian senator was disappointed to not be able to enforce a ban on meat terms being used on plant-based packaging. Her claim that such practises confuse consumers was met with ridicule and offence. The meat industry suffered a double blow, as one month later, 'certified humane' labelling was rejected for animal-based groceries.
August 2021 saw a massive milestone for the global plant-based sector. California's Miyoko's Creamery won a labelling amendment lawsuit, retaining the right to use terms such as 'butter' on its packaging. The victory has been viewed as a major defeat for the State of California.
Japan is taking a measured approach to vegan labelling. The country has stated that effective and non-misleading terms are essential for consumer awareness. No mention of banned terms has been forthcoming, with simple reminders that clear narratives are essential instead.
Spain risked the ire of the far-right party Vox, when it crushed its attempts to ban all meat-related terms being used to market plant-based meats and dairy. The EU had already prevented the move but Vox launched an appeal, which was also unsuccessful.