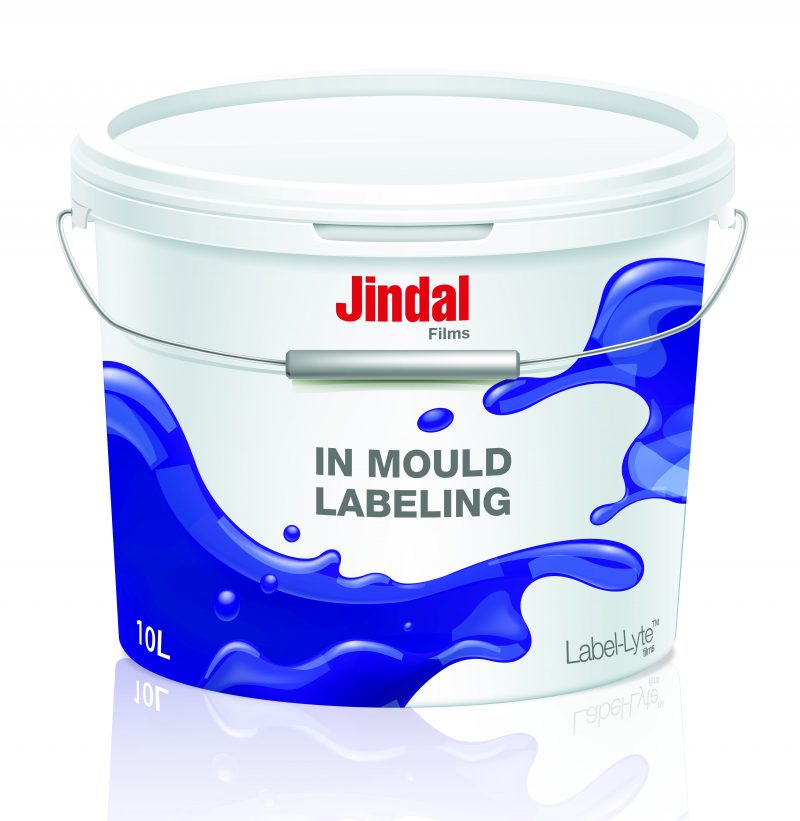 "We are expanding our Label-Lyte™ range to include In-Mould labeling films, with an initial focus on Injection Moulding applications," said Christophe Heintz, Market Development Manager, Jindal Films. "Over time, we will offer a complete film portfolio for current and future in-mould technologies, including specific needs like metallized or barrier films."
The first two films to be introduced will cover primary Injection Moulding IML (IM-IML) film technologies: solid pigmented white, as well as high yield solutions.
Label-Lyte™ 57IMS447 film offers a unique way to create a solid white appearance and performance, while maximizing yield, to offer more square meters for the same amount of kg supplied. With a 57 micron thickness, it will deliver very high stiffness and an unmatched glossy surface aspect when moulded. This makes it ideally suited for applications requiring a premium glossy finish, as well as for large containers used in industrial applications.
Label-Lyte™ 60IMD447 film matches the lowest densities currently available to maximize cost efficiency, while capitalizing on Jindal Films' unique cavitation technology. This technology, which reduces density, enables more polymer to remain in the film compared to CaCO₃cavitated films of the same density. As a result, this 60 micron film provides higher stiffness and robustness in printing, while reducing the "orange peel" aspect when moulded. It offers a satin finish rather than the usual high "orange peel" surface often associated with CaCO₃ low density films currently available. This allows unique opportunities for premium brand differentiation, especially for food and ice cream applications, while delivering the highest yields available in the market.
Both films have been specifically designed for the IM-IML market. They deliver efficient printing with high print registration accuracy and die cutting performance for both offset and flexo printing technologies, while maintaining very efficient label handling at the moulding stage.
"These films are just the start of a full range of products for In-Mould labeling under our Label-Lyte™ brand," said Mirek Tokaj, Marketing Director, Jindal Films. "Our R&D and Marketing teams are highly focused on exploring how far we can push the boundaries of our building-block technologies which include superior aspect, barrier performance, printing properties and in-house metallization. Jindal Films is devoted to becoming a full solution partner for every player in the In-Mould labeling industry, as well as striving to develop the next generations of films required to meet the needs of this market with the innovation spirit it deserves."