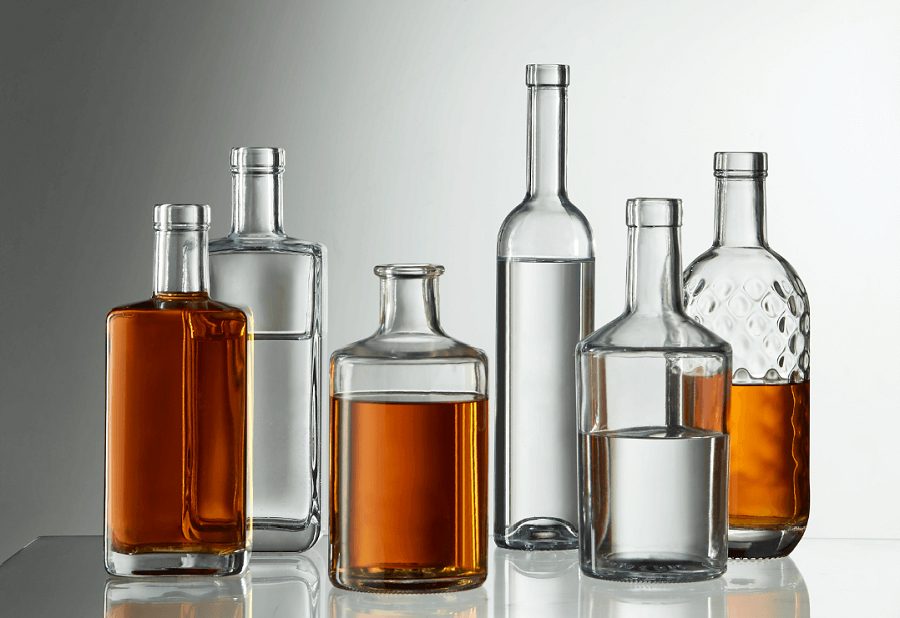 The Trend Book is the result of a long-term cooperation between Carlin Creative and Verallia's Marketing teams and design offices.
"The Project analyzes international socio-cultural habits to transfer them to new bottle shapes and decoration techniques. Our goal is to reimagine traditional glass standards and inspire our clients' future creations " explains Karim Boussabah , Marketing Director of the Verallia Group.
These last few months have taught us how important art is, both individually and collectively. In 2022, we feel that art will occupy a fundamental part in our lives. It is the reason why art permeates our new Stylebook.
"The challenge has been to combine aesthetics with environmental awareness. We have identified two trends: 'Pavane' evokes the art of cultivating elegance, while 'Happening' evokes the art of raising awareness " explains Géraldine Bouchot , Editorial Director of Trends at Carlin Creative.
To meet each of these trends, we designed new bottle shapes while Saga Décor (France) and Verallia Poland imagined fresh and inspiring decorations.
Our goal: to REIMAGINE traditional glass standards and INSPIRE future creations
Pavane, or the art of cultivating elegance
Against the digital frenzy, Pavane tries to cultivate elegance, sophistication and boldness but supported by a sustainable conscience. Inspired by a quirky dandyism, it transforms ordinary moments into extraordinary experiences.
For the wine market, new innovative formats respond to the new modes of consumption associated with the boom in home deliveries and indulgent consumption. Enjoying sparkling wines is freed from the connotations of exclusivity and exceptionality. Supporting these changes, Pavane offers us a prestigious, unique and sustainable offer. Canova, one of the four new standard bottles of 2022, corresponds to these needs for responsible luxury. With ample volumes and lightness, its timeless shape sublimates sparkling wines.
In terms of style, the finishes are intricate and structural. Graphic compositions are reinvented as a delicate collection of motifs. Decorating techniques invoke a sense of immoderation and special graphics to transform more traditional labels. Thanks to its new hot stamping machine, Verallia Poland is able to make wonderful decorations.
Happening, or the art of awakening consciences
In the face of the global climate emergency, it is time to return to a creativity that can shape the sustainable world of tomorrow. Happenings seeks to stimulate the collective imagination and challenge our consciousness.
In the spirits market, nomadism, aesthetics and sustainability are the focus of attention. Interest in low-alcohol or non-alcoholic beverages with a creative aesthetic is already on the streets. The quality of the take-away cocktails is on the same level as the premium ranges on the menu. And the ways of manufacturing are questioned, which brings the principle of carbon neutrality to the fore.
Kazantip, Happening's new bottle shape, is defined by generous lines and two flat sides. A sculpted sting in the thick glass bottom further emphasizes its positioning in the premium range, while also aligning with weight requirements.
In terms of style, natural and uninhibited beauty is the center of attention, giving way to a range of artistic improvisations. Similarly, the Kobe sandstone lacquer gives the glass uneven spots of color, creating a rough and vibrant feel. Manual experiments add artistic touches.