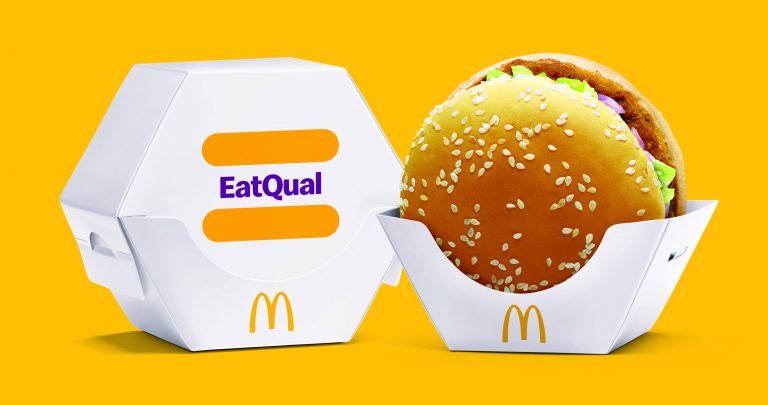 McDonald's India (West and South) has yet again reinforced its commitment has launching a brand film created by DDB Mudra that highlights how small innovations can go a long way in making the world more equal for everyone. McDonald's restaurants in West and South India are owned and operated by Westlife Development Limited (Westlife).

The latest campaign showcases the role that McDonald's EatQual packaging plays in addressing one of the many challenges that people with limited upper limb mobility face in their everyday lives. The brand has reiterated that it aims to extend the EatQual platform to launch meaningful initiatives aimed at promoting inclusion across gender, languages, and disabilities.

The film opens to a kid trying to do various day-to-day activities such as trying to play a guitar, doing a craft project, trying his hand at blocks, playing video games using only one hand, and struggling at each one of those. It then shows him walking up to his friend who has only one upper limb, with two burgers – one in the regular packaging and one in the EatQual packaging. It closes with both of them biting into the burger, with his friend being able to hold and have the burger with ease, in the EatQual case.

The brand film showcases a child's curiosity to explore the world as they see others experience it. The kid after trying a host of activities realizes that eating a McDonald's burger is one of the few experiences that he and his friend with limited upper limb mobility can share easily.

Arvind RP, Director – Marketing & Communications, McDonald's India (West and South) said, "According to the World Health Organization, around 15% of the world's population lives with some form of disability. And yet, the world just isn't made for them. EatQual stems from this fact. It is an inclusivity platform that we will continue to build. The EatQual packaging marks just the first step in that direction. We aim to launch a host of new, meaningful innovations to make the McDonald's experience easy for everyone."

Talking about the campaign, Pallavi Chakravarti, Creative Head DDB Mudra West said, "This year, McDonald's has renewed its commitment to inclusion by continuing to promote the EatQual pack. The world doesn't treat everyone the same - most things are designed to cater to the able-bodied, as the protagonist of our campaign discovers. So, while the idea of a pack that enables people with limited upper limb mobility to enjoy their burgers with dignity is not a life-changing one, it's an important one.

Because this small step alters an experience for the better - an experience that most of us take for granted. And for some of us, it brings a previously unattainable pleasure comfortably within reach.  Sometimes, no, oftentimes, it's the little things go a long way in levelling the playing field for us all."

At around 2.51 pm, WestLife Development Limited was trading at Rs561.65 per piece down Rs0.65 or 0.12% on the BSE.