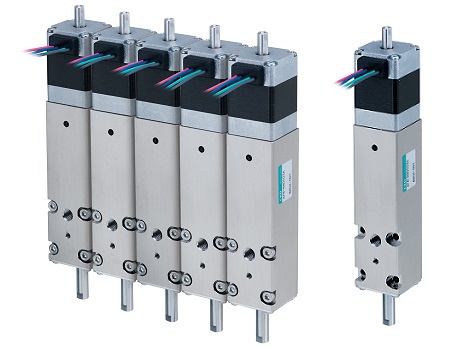 Among CKD products, there are not only buffer mechanisms but also buffer mechanisms with integrated motors. The Active fine-buffered AFB-RB Series is a combination of stepping motor in the buffer mechanism. It eliminates the time and effort needed to select the buffer mechanism and the motor, and also contributes to space savings with its 20mm body width.
  The rotation axis is controlled by the built-in ball guide bush, and the built-in guide pin prevents step-out. Also, after laminating multiple parts, it can be pressed directly with the shaft. (5kg or less)
  These products contribute to man-hours reduction. By all means, take them into consideration.