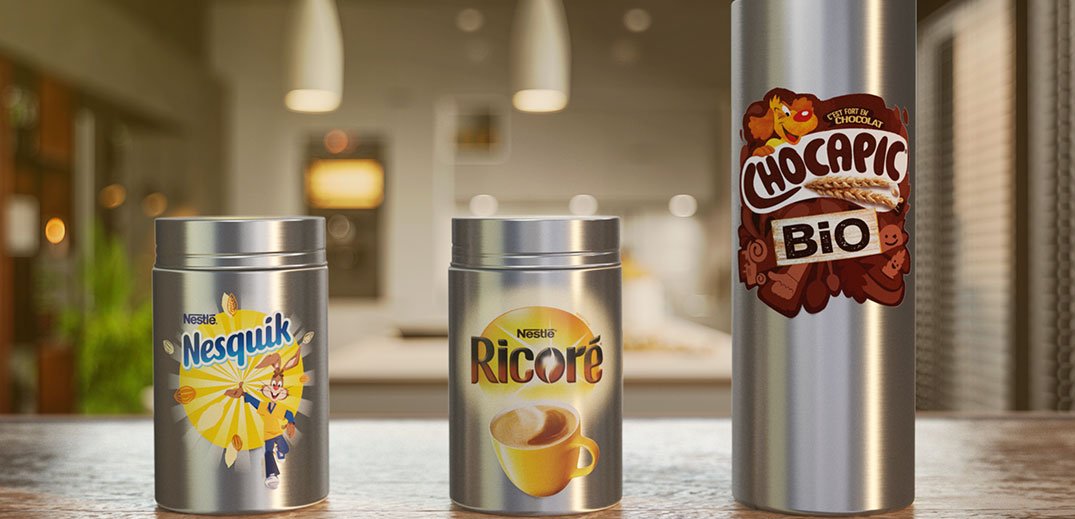 Consumers can access the cocoa, coffee and chicory drink, and cereal products in reusable stainless-steel containers through Carrefour's e-commerce delivery platform. By the end of the year, the products will be available online and in 10 Carrefour stores in and around Paris.
Once consumed, the empty containers are collected from the consumer's home or dropped off by the consumer in the stores. The containers are then cleaned, refilled and put back in Loop platform's circular system.
Experts from Nestlé's Institute of Packaging Sciences tested the new containers to ensure that they keep the product fresh and safe throughout the shelf-life.
With the addition of the three new brands to the Loop platform, Nestlé is continuing its efforts to reduce the environmental footprint of its packaging, while contributing to a circular economy. Currently Nestlé's partnership with Carrefour and Loop in France includes a home delivery and deposit system for Vittel and S.Pellegrino natural mineral water in reusable glass bottles. Nestlé also recently launched the first cat litter in a durable and refillable container via Loop's eCommerce platform in the U.S.