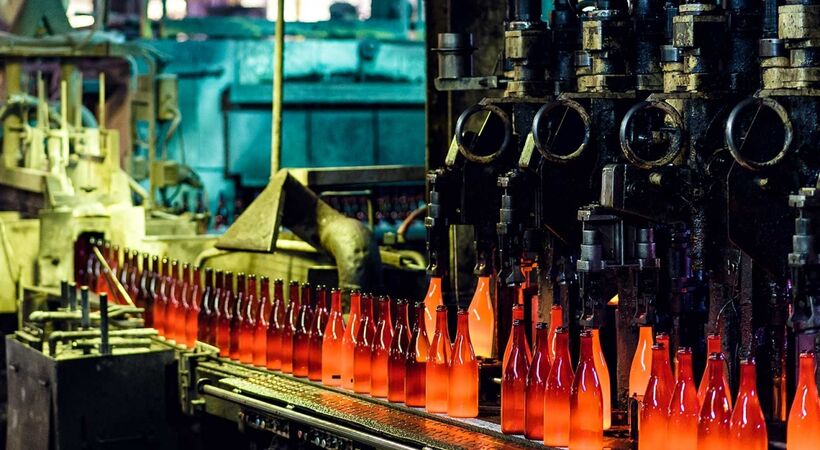 A plant's compressed air system serves functions, driving machine movements and other uses throughout the glass packaging manufacturing process.
It's among a plant's more energy-intensive systems, but the new computer software helps the system work more efficiently and decreases electricity demand. Decreasing demand also saves on a plant's energy costs.
Previously, a plant's six to 10 compressors would operate independently.
But the new software creates efficiencies by linking a plant's air compressors as a network.
This gives full visibility to the teams on one screen, allowing each plant to get an automatic selection of the best available combination to optimise energy efficiency while meeting the plant's compressed air needs.
"The system allows us to secure air production and ensure better service continuity while optimising energy," said Jean-Paul Arquillière, ETN Manager, O-I Veauche.
"In addition, we have increased the visibility of the network with all the necessary information on a single screen. A fantastic time-saver!"
The return on investment has been immediate, with a reduction in energy consumption and the realization of annual savings of €245,000 (about $290K) for the four facilities, representing approximately 3,800 MWh, or 2.3% of the total electricity consumption these four sites.
The project itself was made possible by a €416,000 grant ($487K) from France's CEE energy-saving programme piloted by the Ministry of Ecological Transition.
CEE pushes energy suppliers to promote energy-saving to their clients through financial grants.
The systems are installed in Veauche, Reims, Labégude, and Wingles. The centralized system is also being deployed in Vayres.
The Gironcourt, Beziers and Puy-Guillaume facilities use similar systems.