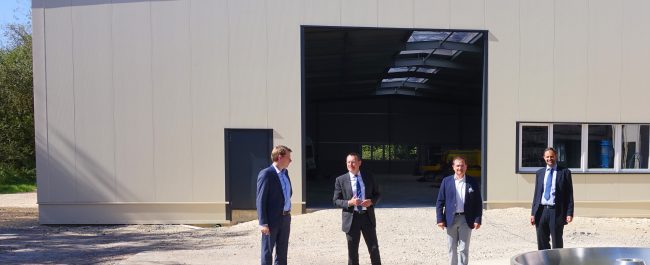 In order to do justice to the rapidly growing business area of ​​automated production lines, investments were made in the 2,000 square meter building, including outdoor storage areas. It thus sets the latest milestone in the development of Maschinenfabrik Seydelmann KG.
Customers of all sizes are served with cutters, grinders, mixers, micro-shredders, conveyor technology, system solutions and the entire know-how of the employees. Not only the classic butcher around the corner receives his machines from Maschinenfabrik Seydelmann KG, but also industrial customers who need complete, partially or fully automated production lines belong to the global customer base. Maschinenfabrik Seydelmann KG manufactures systems that are individually tailored to customer requirements at the Aalen location and supplies customers from 150 countries worldwide with an export quota of 80%. Since the degree of automation has been increasing for years and this topic is also gaining momentum due to the corona pandemic, Maschinenfabrik Seydelmann KG has further expanded this business area.
The current effects of the pandemic affect Maschinenfabrik Seydelmann KG only negligibly. She has a stable order backlog and expects further growth.