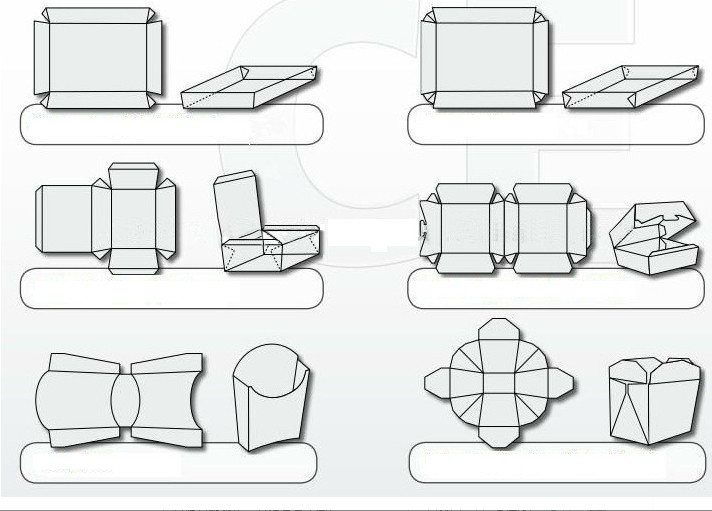 Die cut is modern and amazing innovation in the industry of packaging. You can think and get appealing shapes beyond the traditional square boxes. With the passage of time, modern techniques have forced people to think and experience in totally new ways. Make your traditional things up to date. Research and development have also groomed the packing industry. The die cut facilitates perfectly and properly by shaping the containers in versatile shapes. Some information about die cut plates and dies of die cut boxes are shared here.
Printing Plates
There are many kinds of printing plates. They are made with different types of materials. Every type has some specifications and features. The flexographic printing plates are made of thin rubber. The lithographic printing plates are made of metal or plastic. You can use anyone you want. On the other side, digital printing is not used the printing plates. The initial cost is low in digital printing. But the unit cost is relatively very high. You can use plates in this method by paying higher costs. You can use die cut plates in your die cut packaging according to your needs. If you use a digital printing method, then you will charge a higher cost to your customers. Because great expenditures were incurred during the manufacturing process. It is suitable for you to use this method when your customers order you. You can aware them about the expenses before making.
Designing by Printing Plates
The designs are laser cut in the printing plates. Sometimes, the parts of your die cut packs are not properly cut then they are unable to get printed. They do not pick up the printing ink properly. Be careful during the die cutting process. You can also use multiple colors in one carton. There is a need for different colors printing plates. The giant cylinders are mounted with the plates. Then plates rush with the ink and then print this on your boxes. You can make many kinds of designs. But you need the relevant plates according to your desired shades.
Preparing and Cutting Die
After printed through printing plates, the next step is of cutting die. The containers made of simple and lightweight materials such as paper, rubber, plastic, and tissue do not require special cutters. But some materials require special cutters. Some of them have curved lines instead of flat. Then you need to put molded blades and set in the wood during manufacturing. It is also mounded with the cylinder or the printing plates. Then it will shape your sheet in the box. You can your desired packaging.
Custom Die Cut Printing
The customization is the need of this modern age. The brands and companies demand the special shapes of the packing. The custom die-cut box is the greatest opportunity to facilitate all of them as they think. You can offer them many kinds of die cutting shapes with latest designs. The customers want the latest design in appealing shapes. The custom die cut shapes can be curved, flat, bend, round, oval and many others. You can any kind of material that is favorable to the die cut printing methods. You can make the die cut cartons as the customer's desire. It will give you more profits than other methods because you will bear expenses during the making. But after designing and printing you can get it from your customers. The customers will be forced to pay you as you demand.
Tooling & Cutting Cost
The due cut process is very unique and demanded by the customers. The tools for cutting and printing have various costs in different methods. You need to buy printing plates as well. Once you have to pay in initiating your business.  You can reuse these tools again and again in the future. Similarly, these printing plates can be used to print thousands of boxes. You need to replace these plates after a long time. You can easily generate profits and fulfill your cost in the future.