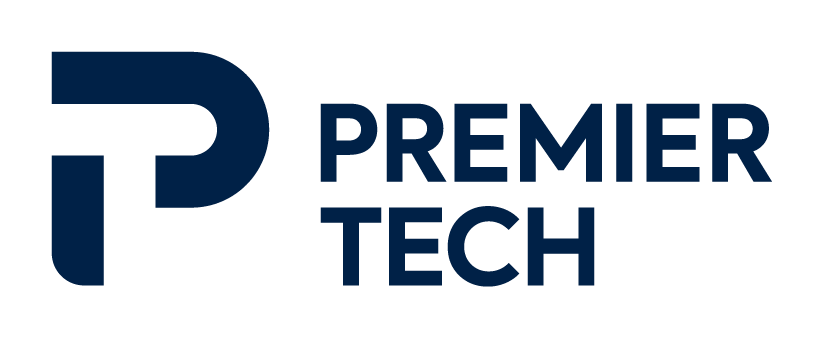 Strategic cooperation between Premier Tech and Bühler Joint venture evolves into a global partnership for bulk packaging in the grain and food markets Uzwil (Switzerland), May 14, 2020 – Swiss Bühler Group and Premier Tech from Canada are now taking their strategic cooperation two steps further. What started with a close collaboration in August 2019, evolved into a Joint Venture in China and ultimately grew to a global partnership for bulk packaging. This new global partnership will allow Bühler to access Premier Tech's leading technologies in bagging and palletizing either through the newly created PT-Bühler joint venture in China, serving the world with cost-effective packaging, or directly through Premier Tech's facilities for the high-end food feed and grain markets, worldwide. "The Global Partnership will serve customers worldwide by building on Premier Tech's recognized know-how in the field of automated packaging technologies while making full use of Bühler's strong international sales and service network," says André Noreau, CEO of Premier Tech's Systems and Automation business. Premier Tech and Bühler are bringing their cooperation to new heights by offering adapted state-of-the-art packaging solutions around the globe. Bühler will continue to service its existing installed base and will also focus on sales and service through its global customer service focus and total plant-solution expertise so that customers can rely on timely, qualified support throughout the life cycle of the product. PT-Bühler – Joint Venture covering needs in China and markets interested in cost-effective automation After entering their strategic cooperation last year, Bühler and Premier Tech have worked closely together in the interest of forming a 50/50 joint venture in China that will officially start on July 1, 2020. The aim of the joint venture is to develop and market new cost-effective packaging solutions based on Premier Tech's bagging expertise. Operating in Wuxi, China, PT-Bühler will focus on serving the food and feed markets in China, and other markets moving towards cost-effective automation. "Customers will benefit from significantly more efficient, and even more accurate and food safe packaging solutions thanks to automation technologies developed by PT-Bühler," says Johannes Wick, CEO of Bühler's Grains & Food business. Attracting talents from both companies, PT-Bühler will benefit from Bühler's know-how of high-quality manufacturing and supply chain management in China as well as its digital solutions, whereas Premier Tech contributes with its superior packaging expertise and technological leadership in this field. Both Bühler and Premier Tech will offer the joint venture's solutions in their respective markets, with Bühler focusing on turnkey plants, and Premier Tech on standalone solutions. Both partners are committed to work together in order to make for the best the customer experiences while fully addressing their needs and complement each other in all cases where Bühler and Premier Tech will both be involved in any specific projects. Media contacts: Chakim Belrhali, Senior Marketing Director, Premier Tech, Rivière-du-Loup, Québec, Canada Phone: +1 418 867-8883, 16197 E-mail:
communications@premiertech.com
About Premier Tech Premier Tech (PT) is among the largest packaging equipment manufacturers in the world and well-known in the flexible and the rigid packaging industries for its state-of-the-art packaging machines and its complete packaging lines for small- and large-scale production. Premier Tech integrate innovative and high-value systems leveraging the full potential of robotics. Making a difference, this is what Premier Tech is all about. One team driven by a shared passion to deliver solutions that will better the lives of people, businesses and communities. At Premier Tech, People and Technologies connect in lasting, transformative ways, giving life to products and services that help feed, protect and improve our world. Premier Tech is committed to creating sustainable solutions that help improve the efficiency of manufacturing facilities. While being a global company, Premier Tech believe the true value of our worldwide presence rests in the deep roots its teams have established locally. Being local translates into tailored offers, but most importantly, custom support throughout the life cycle of their products. More than 4600 team members support Premier Tech's activities in 27 countries, with 46 manufacturing sites across the globe.
www.ptsystemsautomation.com
About Bühler Billions of people come into contact with Bühler technologies as they cover their basic needs for food and mobility every day. Two billion people each day enjoy foods produced on Bühler equipment; and one billion people travel in vehicles manufactured using parts produced with Bühler machinery. Countless people wear eyeglasses, use smart phones, and read newspapers and magazines – all of which depend on Bühler process technologies and solutions. Having this global relevance, Bühler is in a unique position to turn today's global challenges into sustainable business. Bühler contributes to safely feeding the world and is doing its part to protect the climate, producing machinery that makes cars, buildings, and machinery more energy efficient. Its aim is to reduce energy, waste, and water in its customers' value chains by 50% by 2025. Bühler's purpose is creating "innovations for a better world." Bühler invests up to 5% of turnover into research and development. In 2019, some 12,800 employees generated a turnover of CHF 3.3 billion. As a Swiss family-owned company, Bühler is active in 140 countries around the world and operates a global network of 98 service stations, 32 manufacturing sites, and 25 application centers. In 2020, Bühler celebrates its 160th anniversary.
www.buhlergroup.com