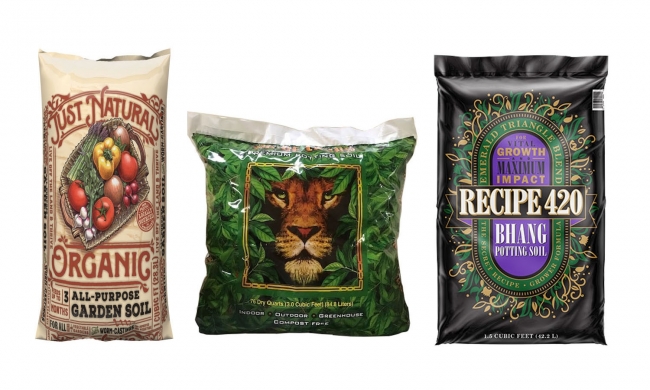 The leading magazine and content provider for the printed packaging markets, Printing Impressions, announced its 2020 Gold Ink Awards in categories that include all printing processes for labels, folding cartons, flexible and corrugated packaging.
ProAmpac received the following awards in flexible packaging:
Silver – for Grow West Organics Pride Lands Premium Potting Soil packaging. The bag showcases near 360-degree brand identity by extending the printed graphics to the bottom gusset in addition to the front and back panels.
Pewter – for Oldcastle Just Natural Organic All-Purpose Garden Soil. The organic feel created by the 7-color print is enhanced with its appearance on a beige film substrate.
Pewter – for E.B. Stone's Recipe 420 Bhang Soil Potting Soil. The bold graphics pop-off the black polyethylene substrate to help the bag convey the brand's identity on store shelves and through eCommerce.
"We're honored to be recognized by Printing Impressions. We take a great deal of pride in bringing our customers' great packaging designs to life. All three bags are printed at our UV printing center of excellence in Rocky Mount, VA, and use a process that is unique to ProAmpac," stated John Ericson, president of ProAmpac's Lawn, Garden & Specialty division.
All three award winners use bold ultraviolet (UV) energy-cured, high-gloss coated and high-density UV inks. An overcoat and UV light-cured ink system leaves the final product with a laminated look.
To learn more about ProAmpac's award winning print capabilities or lawn, garden and specialty offerings contact Lorne.Gelz@ProAmpac.com or go to ProAmpac.com/LGS.
About ProAmpac
ProAmpac is a leading global flexible packaging company with a comprehensive product offering. We provide creative packaging solutions, industry-leading customer service and award-winning innovation to a diverse global marketplace. ProAmpac's approach to sustainability – ProActive Sustainability® -- provides innovative sustainable flexible packaging products to help our customers achieve their sustainability goals. We are guided in our work by four core values that are the basis for our success: Integrity, Intensity, Innovation, and Involvement. Cincinnati-based ProAmpac is owned by Pritzker Private Capital along with management and co-investors. For more information, visit ProAmpac.com.
About Pritzker Private Capital
Pritzker Private Capital partners with middle-market companies based in North America with leading positions in the manufactured products, services and healthcare sectors. The firm's differentiated, long-duration capital base allows for efficient decision-making, broad flexibility with transaction structure and investment horizon, and alignment with all stakeholders. Pritzker Private Capital builds businesses for the long term and is an ideal partner for entrepreneur- and family-owned companies. For more information, visit PPCPartners.com.