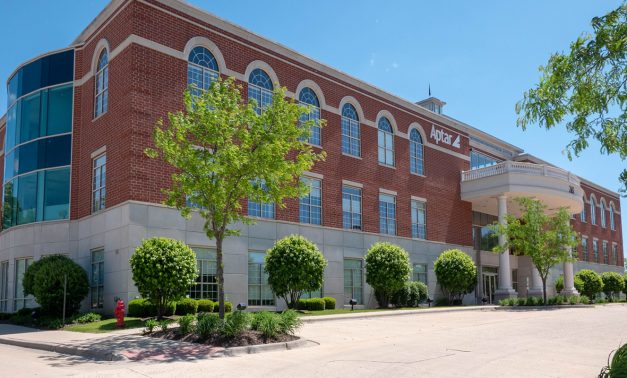 First Quarter Results
For the quarter ended March 31, 2019, reported sales increased to $744 million compared to $703 million in the prior year. Core sales, excluding the negative impact from changes in currency exchange rates and positive acquisition effects, increased approximately 7%.
Commenting on the quarter, Stephan Tanda, President and CEO, said, "We continued to see positive sales momentum. Our Pharma segment had an exceptionally strong quarter with broad-based demand across our portfolio of innovative drug delivery devices. Our other two segments also grew core sales over the prior year and this was in spite of a decrease in custom tooling sales in our Food + Beverage segment. Profit margins also improved over the prior year due to the mix of business, benefits from our business transformation and positive effects of a decline in resin cost."
Aptar reported earnings per share of $0.96 compared to $0.92 reported a year ago. Current year adjusted earnings per share, excluding restructuring expenses, were $1.07 and up 16% from the prior year adjusted earnings per share, including comparable exchange rates, of $0.92. The current period effective tax rate on adjusted earnings was 30% compared to 27% in the prior year.
Outlook
Commenting on Aptar's outlook, Tanda said, "We anticipate continued positive product sales growth across most of our markets, although the level of custom tooling sales reported in the second quarter of 2018 is not expected to repeat."
Aptar expects earnings per share for the second quarter, excluding any restructuring costs, to be in the range of $1.09 to $1.15 and this guidance is based on an effective tax rate range of 29% to 31%. The midrange of this guidance represents an improvement of approximately 7% over the prior year adjusted earnings per share when stated using comparable currency rates. The prior year second quarter effective tax rate on adjusted earnings was 26%.
Share Repurchase Authorization and Cash Dividend
As previously reported, the Board authorized the repurchase of up to $350 million of the Company's common stock. This new authorization replaces all previous authorizations. Aptar may repurchase shares through the open market, privately negotiated transactions or other programs, subject to market conditions. The Board also increased the quarterly cash dividend by 6% to $0.36 per share. The payment date is May 22, 2019, to stockholders of record as of May 1, 2019. 2019 becomes the 26th consecutive year in which Aptar has paid increased annual dividends to shareholders.
Open Conference Call
There will be a conference call on Wednesday, May 1, 2019 at 8:00 a.m. Central Time to discuss the Company's first quarter results for 2019. The call will last approximately one hour. Interested parties are invited to listen to a live webcast by visiting the Investor Relations page at www.aptar.com. Replay of the conference call can also be accessed for a limited time on the Investor Relations page of the website.