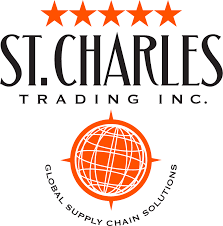 Batavia Mills and Tuscanne Brands, private label brands for St. Charles Trading Inc., are now transitioning over to new packaging using their recently updated branding.
Batavia Mills and Tuscanne Brands have implemented new branding on packaging for the warehouse and sample program. Customers and prospects will be seeing the updated logos in many places, from gusseted pouches to security tape.
The marketing team takes pride in the new product boxes which are designed to complete a design when palletized. The updated sample pouches bring a retail type aesthetic to the sample experience and include a QR code for easy reordering of samples.
This new branding will continue to bring brand awareness to the company and give consistency across different mediums.
"The rebranded packaging of St Charles Trading, Inc's private label brands will bring our global brand together in a way that visually supports the mission of the company. Updated packaging showcases our unique perspective on the future of our market segment. We designed the packaging with an eye towards customer service while offering the best ingredients possible in the marketplace to support the manufacturer and their end consumers ever changing needs. This is a very exciting time for our company to bring it all together so that the brand matches our Corporate HQ, as well as the new goals and objectives of our CEO to be a leader in innovation and service." Jennifer Manns, Executive Vice President