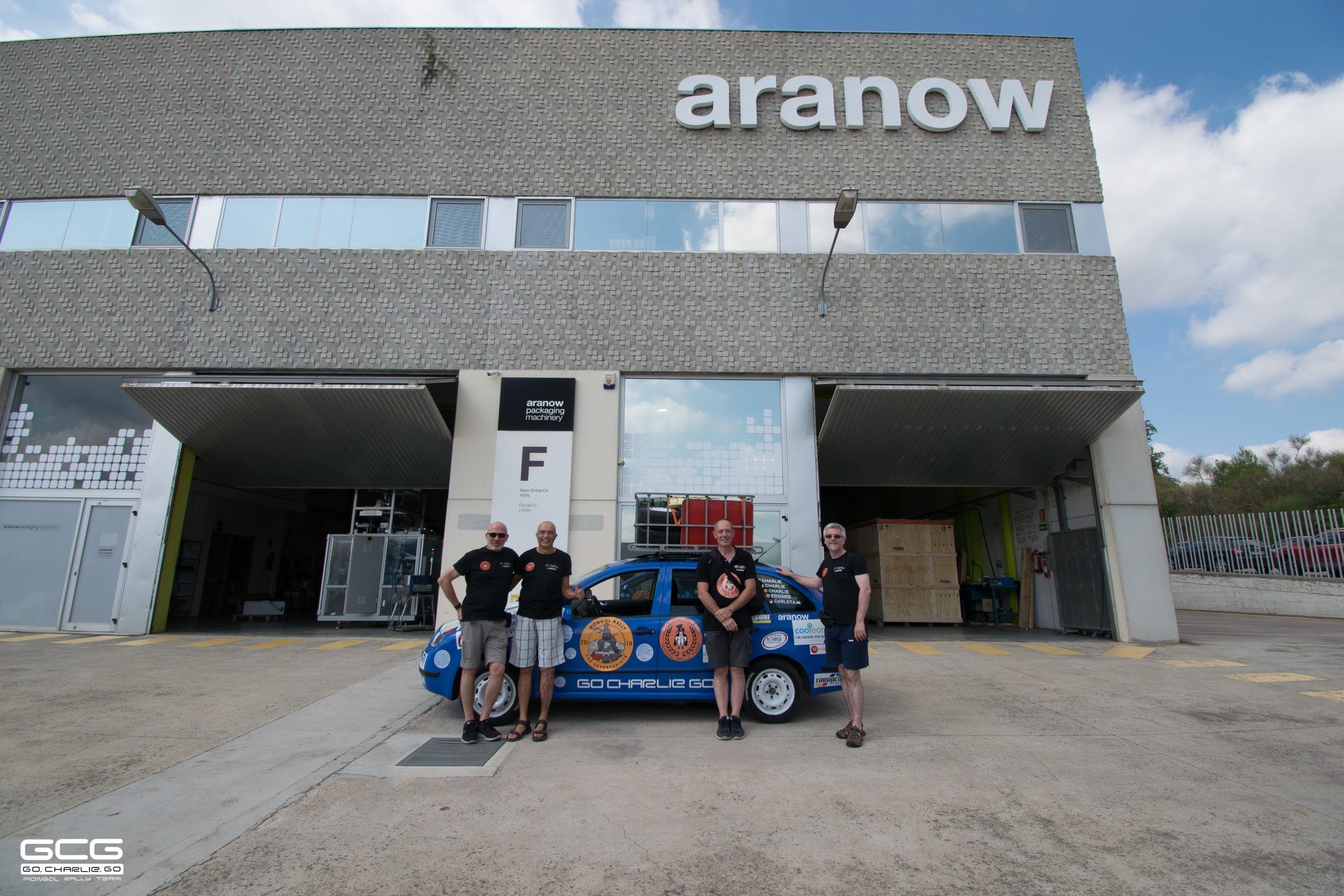 With more than 900 participants, Mongol Rally has become a global event which has raised over 2M€ since its beginnings. Teams from all over the world come together every year to take part in this adventure where they will be put in all kinds of unexpected situations in order to raise money.
Aranow did not hesitate to contribute to the cause of solidarity and sponsored the trip of the Catalan team Go Charlie Go formed by Carlos Aliagas, Carlos Garcia, Carlos Barberà and Rosa Beltran who raised 1200€ for 2 charities. Half amount was earmarked for Cool Earth a non-profit organization that protects endangered rainforest in order to combat global warming, protect ecosystems and to provide employment for local people. The other half was donated to Fundación Josep Carreras, chosen by the participants. Its single objective is that leukaemia will one day be 100% curable, to this end, they research the cure and increase the bone marrow donations so necessary for the patients of the disease.
In addition, the team personally donated 8 laptops to a school in Georgia where conflict and poverty have made their mark.
Go Charlie Go not only made it to the finish line but also had a unique experience. Proof of this could be seen in the media that echoed the feat: