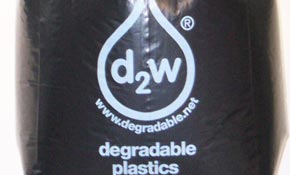 Symphony Environmental Technologies PLC (LON:SYM) saw its shares nearly triple in value on Wednesday following news the firm has received approval for its d2p antimicrobial food packaging from the US Food and Drug Administration (FDA).
The environmentally friendly plastics specialist said the approval provided "a new and immediate commercial opportunity in the western world's largest market" and that it expected to see "considerable interest" for the use of d2p in the baking industry, where it already derives significant revenues from sales of its biodegradable d2w plastic products.
"d2p is synergistic with d2w biodegradable technology and is expected to be sold to many of our current customers as well as new ones", Symphony said in a statement.
Michael Laurier, the company's chief executive, said the company was "now in a position to move forward commercially and to bring this unique product to our global markets".
"We believe that this will make a significant contribution to revenues in the medium term", he added.
In late morning trade, shares in Symphony Environmental were up 194% to 24.25p