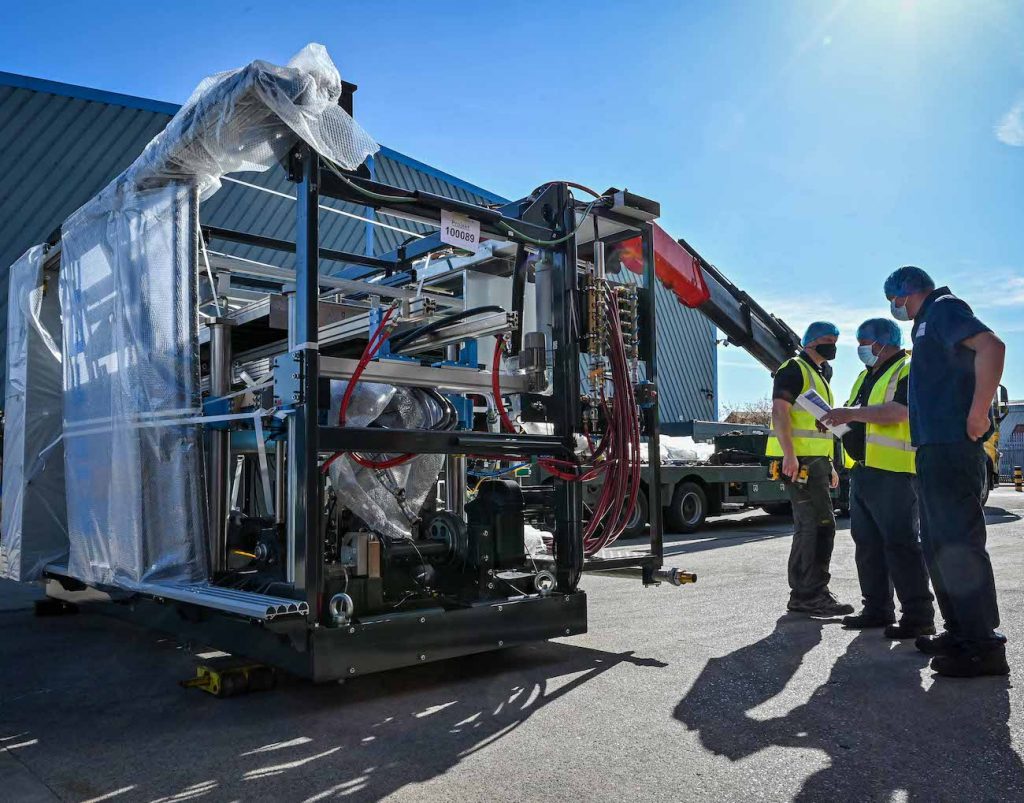 The company has installed a Kiefel KMD 78 that increases capacity but also enables companies the option of plastics and cartonboard hybrid packaging.
Nigel Coates, managing director of LVF Packaging, said: "2020 was a busy year for us, especially in terms of the higher volume lines that we produce for many of the supermarkets, and it was apparent that production efficiency on our oldest Kiefel – a KMD 75 – was falling well behind our newer KMD 78s and that the time had come to replace it.
"The new machine is our fifth KMD 78 and the third with down-stacking technology – a feature that saves us time and money during the manufacturing process."
Business development director, Daniel Coates, added that the machine comes with an extended frame that provides capability to add an extra station. This enables trays to be manufactured with cartonboard and plastics for food contact barrier or to enable sealing. The two elements are easily separated for recycling.
The hybrid station that can be added to LVF Packaging's new KMD 78 enables pre-erected cartons to be introduced directly into the plastics thermoforming tool and thin gauge material formed directly into them.
"Hybrid packaging is one of a number of potential new technologies that we are looking into," explained Coates. "Our intention is to gauge the direction the market is taking before making any additional investment – but having the capacity to simply add a hybrid station to our new machine means we are already one step ahead of the vast majority of our competitors."
The £550,000 being spent on new Kiefel KLMD 78 takes LVF Packaging's investment in business development to more than £3 million ($4.1m) in the last five years.