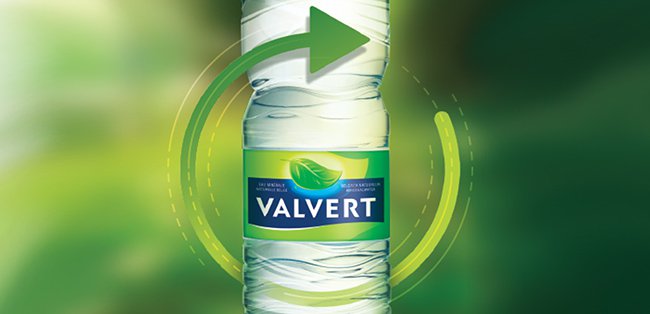 Valvert only uses already used bottles to produce the new bottle, and no new virgin PET needs to be created. Valvert has been able to secure a reliable supply of the high-quality, food grade rPET that is required for bottled water. This will allow not only the launch of the 100% rPET bottle of 150cl, but also a 50% rPET bottle of 50cl at the same time. The goal is to have the 50cl bottle also made entirely of rPET by the end of 2019.
"We believe the new Valvert 100% rPET bottle is a gamechanger in the next generation of sustainable packaging, stimulating a bottle-to-bottle circular economy", said Emmanuel Gruffat, General Manager of Nestlé Waters Benelux.
The launch of Valvert rPET bottle is an important milestone in Nestlé's innovative approach to tackling packaging waste and commitment to a circular economy.
"At Nestlé we want to take up our responsibility towards our consumers and help shape a more sustainable future", said Michel Mersch, CEO Nestlé Belgilux. "We are determined to look at every option available to help solve the plastic waste challenge and we are embracing multiple solutions that can have an impact now such as developing new materials, improving collection and recycling schemes and driving new behaviors. R&D is in our DNA and we intend to leverage this expertise to serve this goal. We are therefore proud to launch the new Valvert 100% rPET bottle as another milestone in achieving a circular economy and in our journey towards sustainability."