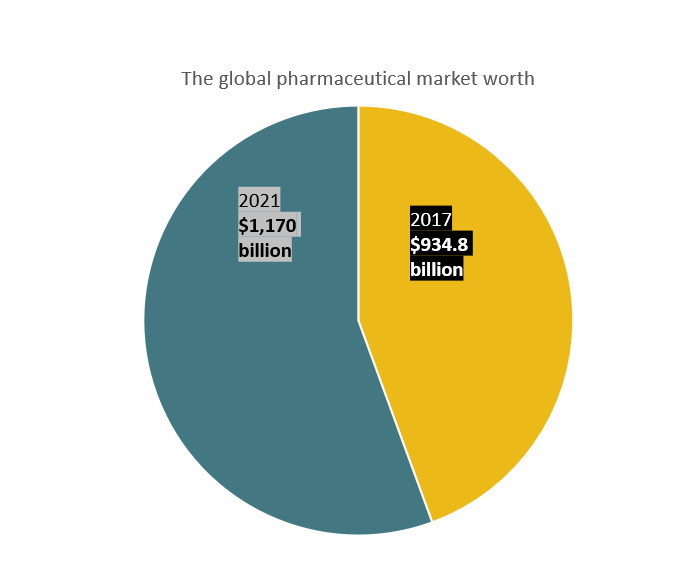 The growth in the pharmaceutical sector in our region is mainly attributed to changing population dynamics, where the population is changing, but also ageing. The boom in the economy from oil production and tourism has led to an affluent and sedentary lifestyle which is the main source of increase in various non-contagious chronic illnesses. Easy and affordable access to healthcare systems has contributed to more purchases of medication and other general health & hygiene consumables.
The Over the Counter (OTC) segment is a fast-growing segment, with the MENA region being the second fastest growing region in the world.
Currently 62% of the MEA market share is held by multinationals; however, the local and regional companies are quickly gaining pace. Major economic initiatives have been launched by the governments of the Middle East & Africa to become self-reliant in providing healthcare. This has led to a major growth of production units from the drug manufacturers. Moreover, as a large number of patents on medication expire, the local/regional drug manufacturers have an opportunity to produce generic alternatives.Thus, the need of the market and initiatives from the government make our region a lucrative and profitable region for the pharmaceutical industry to tap in.