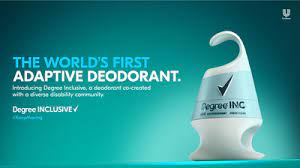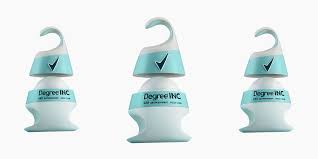 People with disabilities are the largest minority group in the world. In the United States alone, one in four people have a disability, yet beauty and personal care products often overlook their challenges and needs. As the world's no.1 antiperspirant and deodorant brand, Degree is taking action to change this. Degree – also sold as Rexona, Sure and Shield in different countries – believes movement has the power to transform lives and that everyone should be able to experience the incredible physical, mental and social benefits it can bring, whoever you are and however you move.
Limited sight or arm mobility can make twisting a deodorant cap, turning a stick or pressing a spray a challenge, and sometimes fear of sweating without antiperspirant protection can prevent people with disabilities from moving as much as they would like to. That's why Degree has worked with a diverse team of experts to put the specific needs of consumers with disabilities at the forefront of a new concept: Degree Inclusive, the world's first adaptive deodorant.
Features that put accessibility first
Degree Inclusive's hooked container is designed for one-handed usage. Enhanced grip placement and magnetic 'click' closures make it easier for users with limited grip or sight to remove and replace the cap. A larger roll-on applicator means the product reaches a greater surface area per swipe. The label also includes instructions in braille.