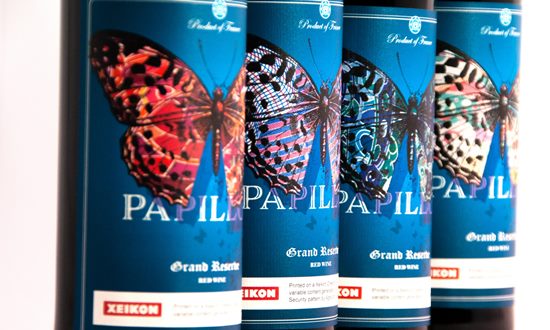 VariOne is designed to immediately generate and print unique creative designs, based on an image or on vector graphics, in 'endless complex patterns'.
Xeikon claims 'complete uniqueness of each design', which it said can be driven by the database or randomly created from bitmap or vector-based images, creating new and unusual designs in millions of shapes, styles and surreal effects.
Brand owners will be able to utilise this in a variety of sectors with different applications including high-end label and packaging.
Jeroen Van Bauwel, Xeikon's director product management, said differentiating products to meet consumer demand is a continuous challenge for brand owners, with consumers willing to pay a premium for personalised goods.
"Print is becoming more customised and valuable. With VariOne, Xeikon has taken a significant leap forward in its research and development and now offers completely new horizons for differentiation. With VariOne it is possible to create thousands of unique and individual clips from a base design. With our new integrated variable data solution built into Xeikon's digital front-end, the possibilities for producing unique images are limitless on both our dry toner and inkjet presses. The Xeikon strategy is to extend the capabilities of its X-800 workflow even further and expand the range of possible applications."