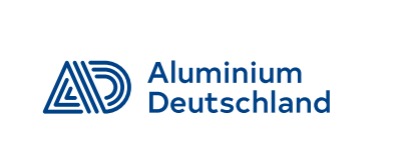 ALUMINUM, the world's leading trade fair for the material and its industry, opened its doors today. After four years and two cancellations due to the pandemic, the industry has longed for this moment. The trade fair, which is also celebrating its 25th anniversary this year, more than met expectations with 720 exhibitors from over 50 countries. With a completely revised concept, it is breaking new ground. This year, ALUMINUM is primarily dedicated to decarbonization and sustainability. The aluminum industry is in an unprecedented transformation process and will change fundamentally in the coming years. The companies show the path they have already taken with their products and innovations.
Rob van Gils, President of Aluminum Germany, emphasised: "We are delighted to finally be back at ALUMINUM. Especially in the time of the energy crisis, in which everything is at stake for many companies, ALUMINUM offers a platform to stand together and - even if it is not easy at the moment - sets a sign of confidence. Aluminum is and remains the enabler for the realization of the European Green Deal. We are part of the solution."
Conference moves to the center of the trade fair
For the first time, the conference will take place on all three days of the fair. With this logical step, the trade fair is even better positioned in terms of organization and content - the conference is a must for every expert from the industry. The program includes the hot topics of sustainability, mobility, additive manufacturing and building & construction. In Hall 3, decision-makers from business, industry and politics as well as from think tanks and NGOs come together at the conference and share their views on industry and materials. This enables an even more intensive dialogue and helps to sharpen the view in order to successfully master the upcoming tasks.
ALUMINUM 2022 will take place from September 27th to 29th at the exhibition center in Düsseldorf.
Aluminum Germany e. V (AD)
Tim Stappen
tim.stappen@alu-d.de
+492114796276