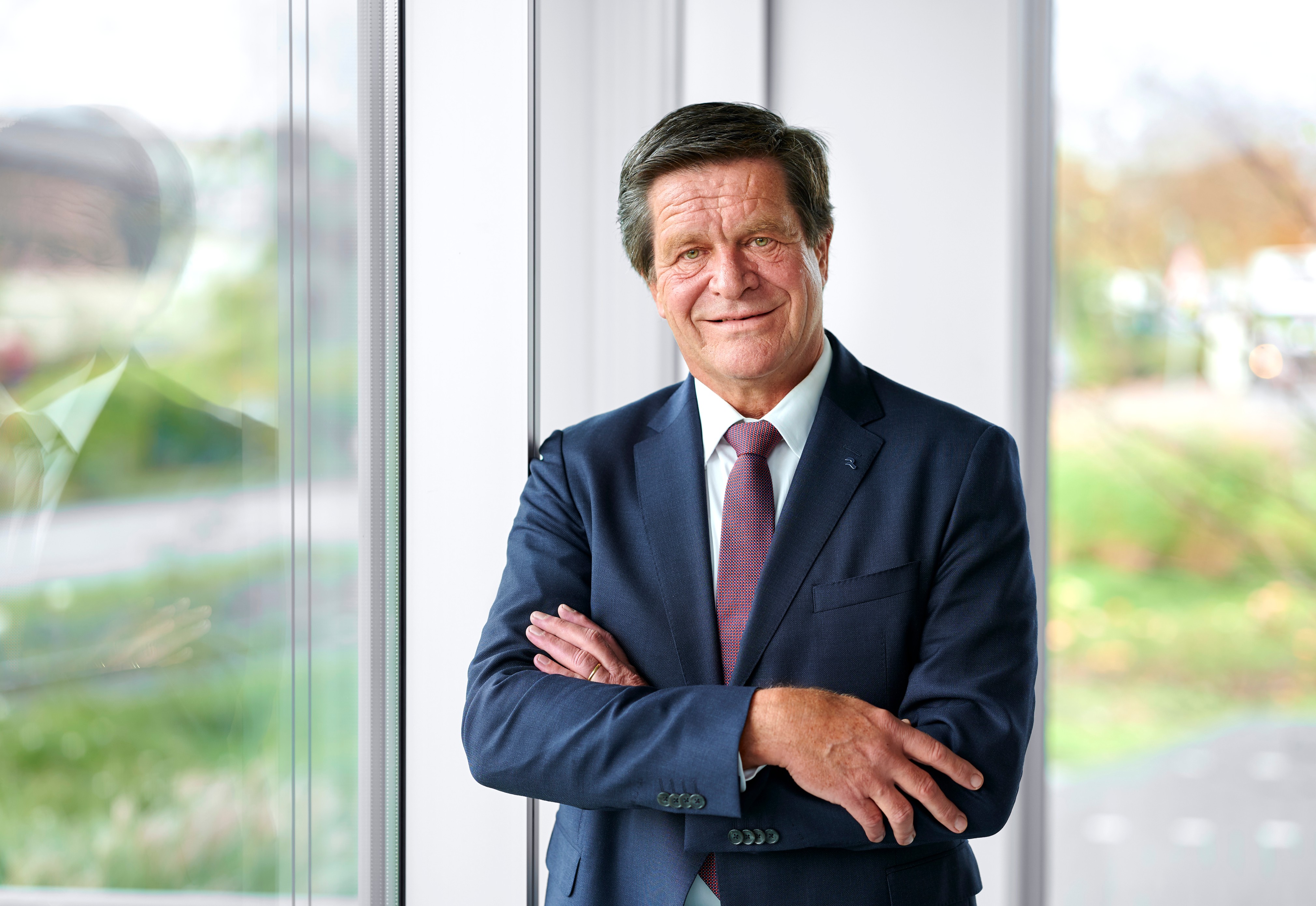 Ten leading personalities from the international plastics industry were recently inducted into the "Plastics Hall of Fame" - one of them is Ulrich Reifenhäuser (64), CSO of the Reifenhäuser Group, Chairman of the Exhibitors' Advisory Board of the "K" plastics show and Chairman of the Plastics and Rubber Machinery Association in the VDMA.
The Plastics Industry Association (PLASTICS) founded the Hall of Fame 1972 to recognize the industry leaders who have made a special contribution to the success of the plastics industry worldwide through their activities. Nomination takes place every three years and the winners are usually announced at the NPE, America's largest plastics show.
"It is with great delight and pride that I accept the honor of becoming a member of the Plastics Hall of Fame," says Ulrich Reifenhäuser. "It comes at a turning point in our industry that is undergoing possibly one of the most exciting phases since the invention of plastic. Whereas the focus in the past was on material performance and costs, the dominant topics now are on recyclability and a holistic circular economy. We will harness this change as an opportunity. With its low weight, high functionality and recyclability, plastic has all the characteristics to make a decisive contribution to climate neutrality."
Ulrich Reifenhäuser was predestined for a career in plastics. As the son of Hans Reifenhäuser, who was also posthumously inducted into the Plastics Hall of Fame in 2014, he now runs the family business in the third generation together with his brother Bernd Reifenhäuser (CEO). He first started working in the extruder construction department of his father's company at the age of 16. After studying economics and holding various positions, he joined the executive management of the Reifenhäuser Group in 1992. Since that time, he has been responsible as Chief Sales Officer (CSO) for international line sales and has built up an international network of customers and partners second to none. In 2022, he will be jointly responsible for the world's leading plastics show in Düsseldorf as "Chairman of K show" for the seventh time in a row.
The Plastics Academy inducts new members into the "Hall of Fame" every three years. "New members" are nominated by the industry - in the case of Ulrich Reifenhäuser, by "Hall of Fame" member Gunther Hoyt who commented on his choice as follows: "Ulrich has one huge quality that almost makes him unique in our industry: He is a real global spokesperson for plastics machinery."
About the Reifenhäuser Group
The Reifenhäuser Group together with its highly specialized business units is the leading provider of innovative technologies and components for plastics extrusion. Founded in 1911, the company is a global supplier of high-tech solutions. With its technologies and the know-how of its 1600 employees, Reifenhäuser has the world's largest network of expertise in plastics extrusion technologies. The CEO of the Group is Bernd Reifenhäuser.
Reifenhäuser Group
Michael Ziegler
Public Relations
Michael.Ziegler@reifenhauser.com
+49 2241 481-523