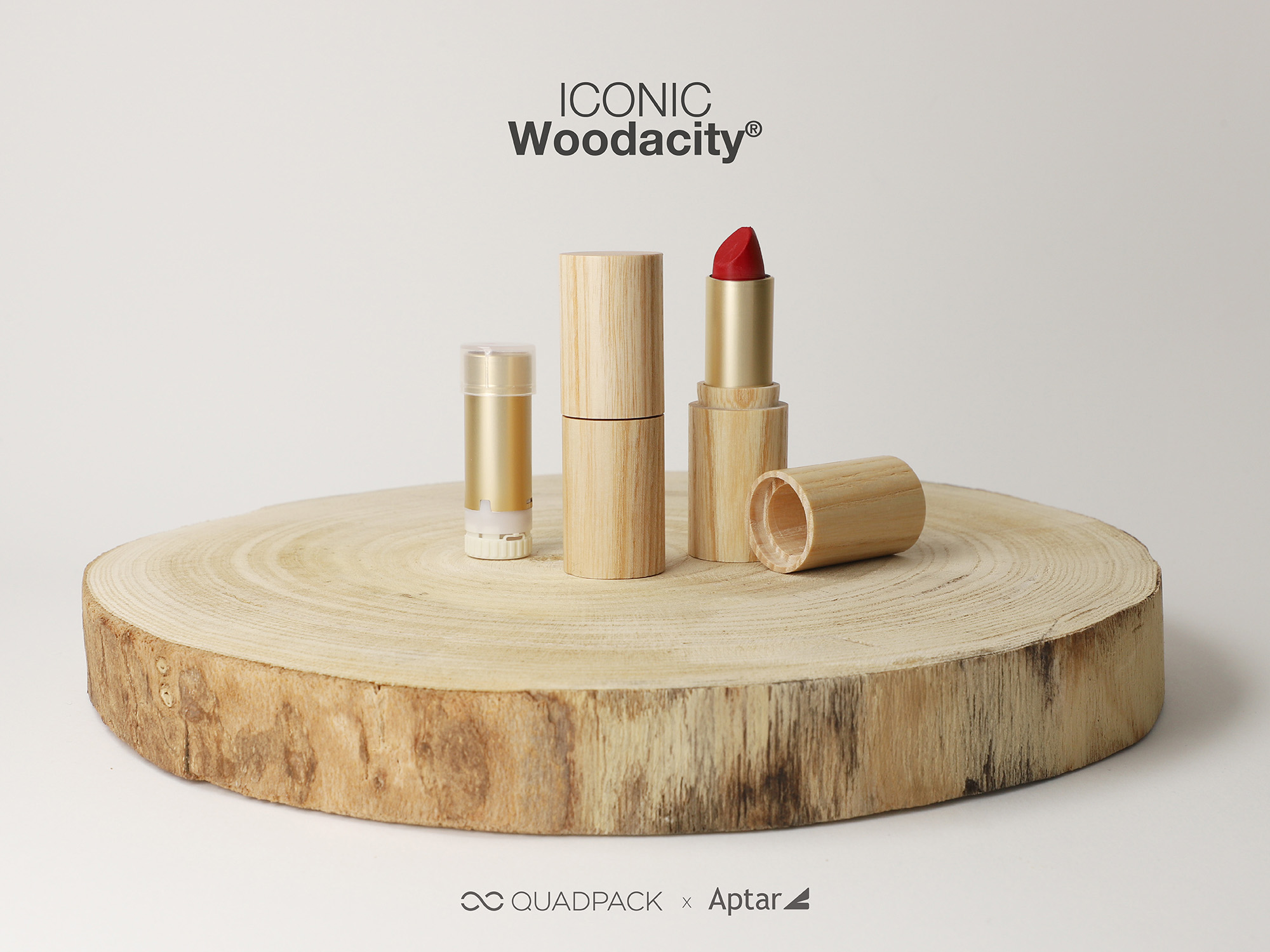 Quadpack and Aptar Beauty + Home have jointly developed a refillable lipstick which pushes the boundaries of sustainability and sensory appeal in makeup packaging
The mechanism is contained in a monomaterial casing custom-designed and manufactured by Quadpack, made of 100% certified ash wood from sustainably-managed forests. Wood lends natural beauty and adds a sensory dimension to the pack. The casing opens and closes with a new, yet intuitive gesture. The patented 'Solo Twist' system features an oval-shaped interior which ensures that the cap auto-locks on a quarter turn. The twist gesture is a departure from standard click closures, making it fresh and fun.
The lipstick is refillable with ease: consumers simply pull out the used mechanism and snap in the new one. They can also keep various colours and insert the one they want to use today, further reducing the pack's impact.
 
Quadpack
Marketing Manager
Sales and Marketing
+34 935 322 790