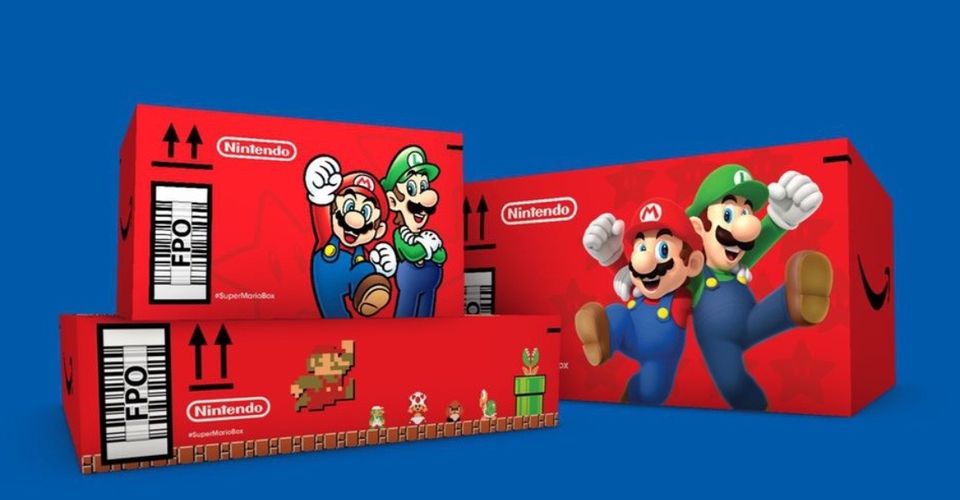 During the month of November, Amazon packages will randomly be delivered in Super Mario Bros.-branded boxes to commemorate the video game's 35th anniversary.
The Super Mario Bros. packaging will be randomly given out to people who order any type of product from Amazon, not just Nintendo products. The company said the special packaging is in limited quantity.
The special offer was announced recently on the My Nintendo Missions page. Each box will be bright red and include a different iteration of Mario and Luigi throughout the years.
Super Mario went on to become one of the biggest video game franchises of all time following the release of Super Mario Bros. in 1985, which was a follow-up to 1983's Mario Bros.
There have been over 20 games released under the Super Mario title. The most recent, Super Mario Maker 2, came out in 2019. As of this year, the franchise was the third-highest selling video game series of all time behind Pokemon and Tetris.
In addition to the Amazon promotion, Nintendo released a Mario-themed battle royale game for the Switch called Super Mario Bros. 35. Developed by Arika, the game was released on Oct. 1 and pits players against each other on classic levels from the original game.