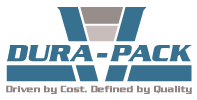 Dura-Pack, the industry-leading manufacturer of cannabis packaging machines and cannabis pouches, has partnered with VMek to offer a sorting and counting solution for THC and CDB infused gummies.
The VMek Abacus+ Count Batching + Inspection system is a robust gummie sorting and counting system specifically designed to integrate with Horizontal Form Fill and Seal (HFFS) / Vertical Form Fill and Seal (VFFS) systems, pre-made pouch bagging machines, and rigid container handling systems for the cannabis industry. The Abacus+ counts and validates each gummie for size and color and generates reports for each package.
VALIDATION:
    Each part is validated prior to counting
    360° inspection is performed on all parts
    All parts are validated by size and color
COUNTING:
    Parts are divided by programmed target
    Batch counts are divided by programmed target
    High speed ejectors and diverts are used to group the parts for proper packaging
VERIFICATION:
    All counts are verified for accurate packing
    Final inspection is performed to verify proper diverting
    Verification guaranties target count is reached
REPORTING:
    A quality score is created for each batch
    The data is displayed for on screen monitoring for efficient system operation
    The data can also be streamed to the customer's control system
"Partnering with VMek allows us to complement our cannabis packaging equipment line by offering a dedicated cannabis infused gummie counting and sorting solution", said Phillip Harrison, Cannabis Packaging and Automation Engineer at Dura-Pack. "Gummie packaging can be difficult and problematic to automate and the Abacus+ system does an amazing job of handling, counting, and sorting each individual gummie and seamlessly integrates with our M7 pre-made pouch bagger to deliver a fully automated gummie packaging solution".