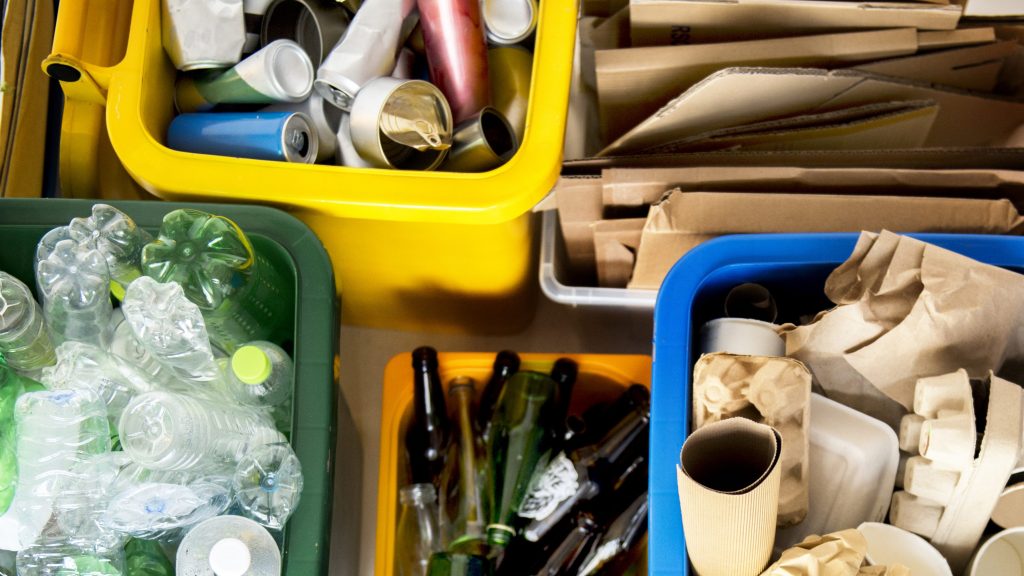 The overhaul of the packaging and packaging waste directive, due on 30 November, promises to be far-reaching.
A draft of the proposal, seen by EURACTIV, includes mandatory recycled content targets for plastics, new ecodesign criteria to make products more easily recyclable, as well as a renewed push to put in place deposit return schemes for used items.
The most controversial element, though, is the reuse targets.
According to the draft, which could still change, reusable packaging should be used for:
30% of cold and hot beverages by 2030 and 95% by 2040
20% of takeaway ready-prepared food by 2030 and 75% by 2040
20% of alcoholic beverages (excluding wine and spirits) by 2030 and 75% by 2040
20% of non-alcoholic beverages by 2030 and 75% by 2040
90% of large household appliance deliveries by 2030
'Not realistic' and 'counterproductive'
These targets have caused uproar among packaging manufacturers but also among users of packaging in the retail sector.
The proposed targets are "not realistic" and could even "be counterproductive" by undermining existing recycling schemes, which have taken years to put in place, according to a cross-industry alliance, which has written to the European Commission to express their concerns.
According to UNESDA which represents the soft drinks industry, the draft reuse targets pose an "existential threat to beverage industries and effective existing recycling systems".
"If imposed, these disproportionate and unjustified high targets would have a deep impact on our respective sectors, also forming an existential threat to our many SMEs," it says.
"They would furthermore lead to the dismantling of a number of highly effective, existing recycling systems," the group said in a statement.
Manufacturers of paper-based packaging and cardboard are also alarmed.
An industry alliance of 100 players in the fibre-based packaging value chain has called for an exemption of paper and carboard from reuse targets.
The exemption would be based on life-cycle considerations and "under the condition that recycling ensures a better environmental performance and a high level of consumer protection," the coalition suggested in a letter to the EU executive.
"The reuse targets for all packaging, regardless of the material used, would negatively impact the environment, disrupt the competitiveness of the internal and global market, and pose a significant threat to the fibre packaging industry," the group told the European Commission.