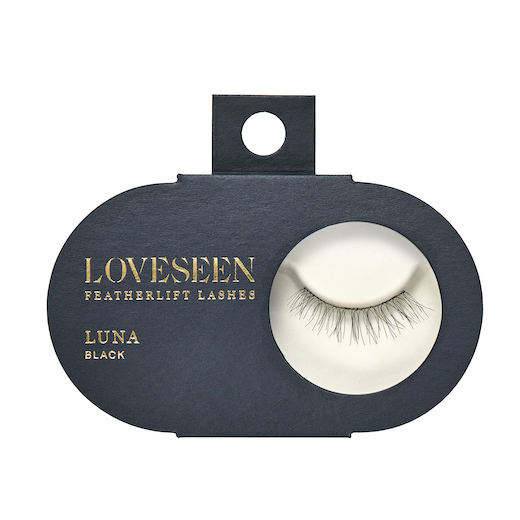 IBG (Innovative Beauty Group), a leading global beauty solutions provider, has partnered with Loveseen, a brand of cruelty-free, natural-looking false eyelashes, to develop stylish yet sustainable packaging for its line of more than a dozen lash varieties. Launched in 2020 by Jenna Lyons, former creative president of J.Crew, and makeup artist Troi Ollivierre, the brand leaned on IBG to develop its packaging.
"Upon our first meeting with the IBG team and touring the facility, we decided it was imperative we create something different," said Jenna Lyons, Co-Founder of Loveseen. "From that moment, we set out to create our own custom lash tray – one that would stand out on shelves yet was a kinder solution to the environment."
Through the collaboration with IBG, the eco-friendly packaging developed features an inner tray made of 100% molded sugarcane pulp, also known as "bagasse." The tray slides into an outer pack comprised of post-consumer recycled paperboard. A cotton cord elevates the look, while also making it easier to slide the tray out.
"Through our initial meetings with the Loveseen team, it was evident they had a very specific vision for their lash packaging, with sustainability a top priority," states Jennifer Raphael, CEO of IBG North America. "The development process required several months of strategic innovation, sampling, and redesigns to get the brand's debut packaging just right. The final design is not only elegantly crafted, but 98% plastic-free – with the goal to achieve 100% in the near future."
The clear PET window at the top of the lash packaging is the final piece of plastic the brand plans to eliminate in future designs. In addition, the package avoids the use of any glossy or metallic ink decorations, which commonly interfere with recycling. As is, the package can be easily recycled upon removal of the PET.