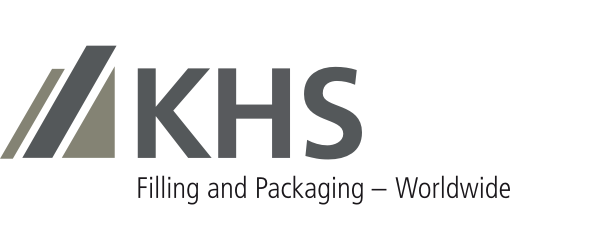 The global debate on packaging waste, the associated use of resources and increasing regulatory pressure have further intensified the call of the beverage industry for new, alternative packaging systems. Concerns not only focus on saving on resources in the production process but chiefly on the packaging itself. PET containers and plastic packaging are currently very much in focus. One priority is to reduce and recycle the same. KHS supplies dedicated systems to meet these criteria and has at its disposal a wealth of expertise with which it strongly assists its customers in their striving towards greater sustainability.
KHS has been a partner to the beverage industry for 150 years and knows what it wants. In this sector the subject of sustainability has long been an issue. On the one hand there are climate goals to be met – or specifically a steady reduction of the carbon footprint in beverage production to be achieved through the development and use of systems which increasingly save on energy and resources. On the other ever greater importance is being attached to devising innovative packaging machinery which is of benefit to beverage producers and consumers alike. The way to produce ever more sustainable primary and secondary packaging involves two major lines of approach: recycle and reduce. In the first, packaging material is to be kept in constant circulation where possible by it being reclaimed, processed and continuously reused. In the second, many different ways are to be found of using less and less packaging material in order to save on resources and avoid waste. KHS pursues both of these objectives and offers specific technologies to this end.
 One big step towards engineering a strong, efficient and thus sustainable circular economy is to improve the recyclability of PET bottles to such an extent that they are suitable for bottle-to-bottle recycling. Fruit juice bottles in particular often comprise multilayer, blended or scavenger materials which are designed to protect sensitive beverages from external influences such as oxygen pickup. The aforementioned additives contained in the preforms often prove a hindrance to pure-grade recycling, however, and thus to their use in full bottle-to-bottle recycling. With FreshSafe PET® – a patented plasma coating system – KHS provides the only accredited fully recyclable barrier system to date which significantly increases recycling quotas for PET beverage packaging with enhanced product protection the world over. This has been confirmed by a number of recycling associations such as the EPBP1 and APR2. In the above process the inside of the PET container is coated with a wafer-thin protective layer of silicon oxide (SiOx) or chemically pure glass. This technology replaces the additives otherwise required. It guards sensitive products such as fruit juice and nectar against the penetration of oxygen and other substances and clearly reduces any additional loss of CO2 from carbonated beverages. The taste is retained, the beverages have a longer shelf life and full recyclability is made possible by this process.