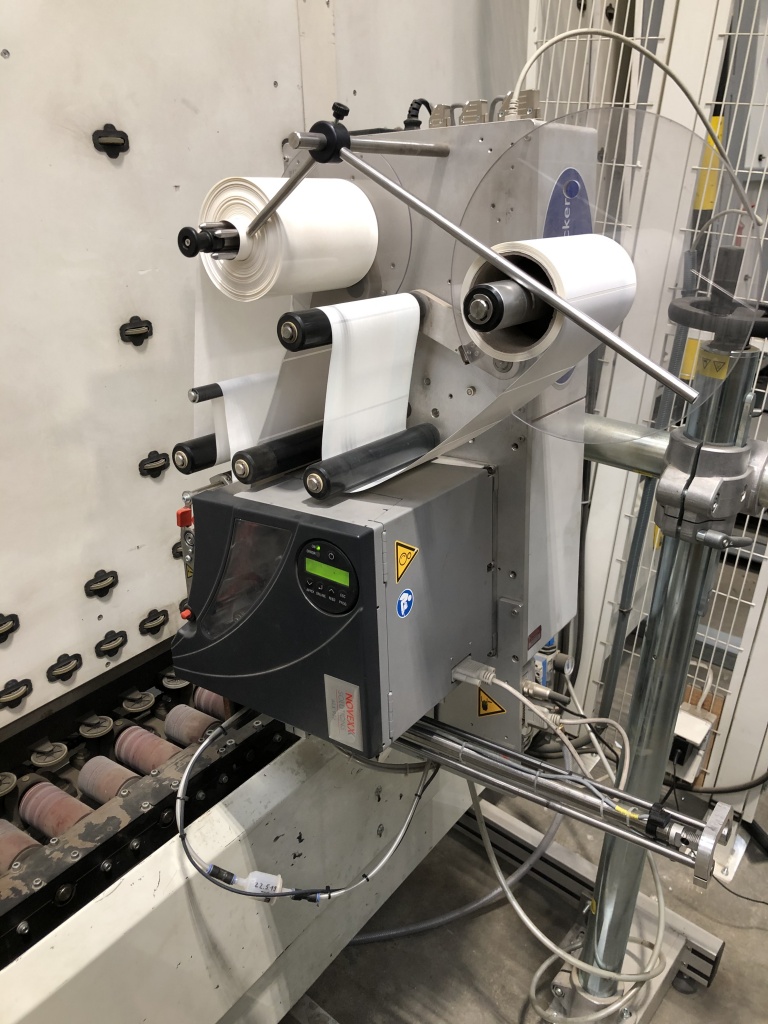 Every year, approximately 180,000 labels have to be applied to various glass panes. It is a special challenge to apply labels precisely to the glass panes, which move horizontally.
The labels are printed and applied by an ALX 926 system from NOVEXX Solutions which is mounted on the conveyor belt. It first prints information and a barcode on a label, which is then applied to the pane. Gentle application is important, so a LA-TO-BO applicator is used to place labels on the glass using compressed air.
The applicator is a part of the Print & Apply System that can be chosen separately and it decides how the label is applied. This allows even soft applications and labeling on special materials.
Afterwards, the glass is well identified for building projects or direct shipping to the customer.