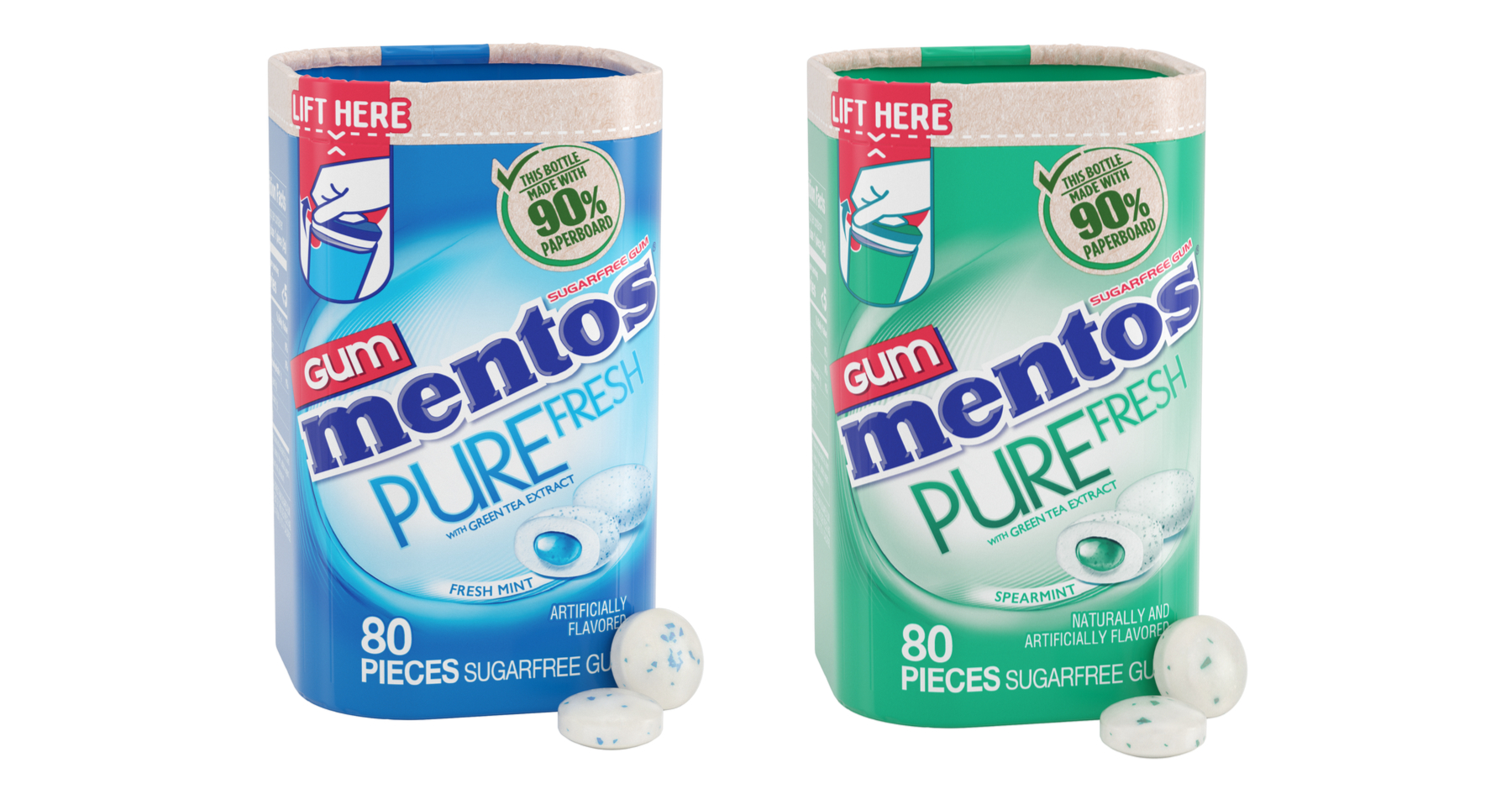 Building on its commitment to environmental responsibility and in response to consumer demand, Perfetti Van Melle developed the new bottle made 90% of paperboard, certified recyclable and containing instructions for recycling. Consumers can use their typical curbside services or local drop-off programs.
"The new Mentos Pure Fresh paperboard bottle is an exciting step in our commitment to environmental responsibility," said Andrew Boyd, Perfetti Van Melle's chief sustainability officer. "We will carefully monitor the consumer response to help guide ongoing packaging innovation and to deliver our plastics goals."  
Perfetti Van Melle will introduce the new Mentos Pure Fresh paperboard bottle to the U.S. market during the Sweets & Snacks Expo showcase of the National Confectioners Association this week in Indianapolis.
The new paperboard bottle uses technology specifically tailored for Mentos Pure Fresh Gum in a partnership between Perfetti Van Melle and AR Packing Systems AB, the candy company said. The technology is designed to ensure Mentos high standards for product safety and freshness, it said.
Mentos Pure Fresh Gum in a new paperboard bottle is set to launch in the first half of 2022.
Available in two flavors, Fresh Mint and Spearmint, Mentos gum comes in an 80-piece paperboard bottle. The suggested retail price is $4.99.
With U.S. headquarters in Erlanger, Ky., Perfetti Van Melle is one of the world's largest confectionery groups, marketing brands such as Mentos, Frisk, Chupa Chups, Smint, Fruit-tella, Airheads and more.