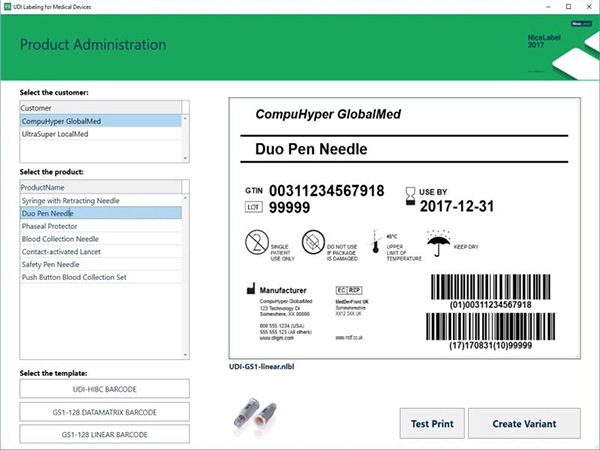 To help companies ensure data integrity using best practices and streamline the quality assurance process, the nicelabel label management system now includes content management functionality. The new functionality helps companies create and manage label variants generated from master data and label templates. These label variants represent production ready labels that are securely managed and approved before printing using the nicelabel document management system. At print time, only production specific data like lot number and dates can be modified.
"the content management feature further improves printing accuracy by helping companies ensure data integrity for label printing and substantially reduces labor cost that would be otherwise required. It is indispensable for life sciences industries as well as for any company with quality management standards that can't always rely on correct live master data," said ken moir, vp of marketing at nicelabel.
Nicelabel 2017's printer management functionality has been re-architected from the ground up. The new, streamlined user interface provides users with system visibility and clear real-time insight into the health of the printer fleet. In the event of unplanned device failures, administrators can quickly react to minimize downtime and associated costs. The system can be scaled to thousands of printers in any number of locations without affecting performance.
Besides regular updates that ensure easy compliance with global standards (gs1, ansi, hibc), the nicelabel 2017.2 release includes many user experience improvements, most notably faster installation and even a simplified activation and upgrade process.