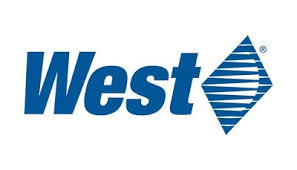 West Pharmaceutical Services, Inc. (NYSE: WST), a global leader in innovative solutions for injectable drug administration, announces that the NovaGuard® SA Pro safety system – a single-use accessory for prefilled ISO standard 1mL long staked-needle syringes – has won the India Packaging Awards for Excellence in Enhanced User Experience and Excellence in Packaging Design – Shapes and Structures. In addition, the company announced a new product line extension to its AccelTRA® component program, and showcased thought leadership with presentations at the UBM InnoPack Pharma Conference in Mumbai.
The prestigious India Packaging Awards, presented on May 21, 2019 during a ceremony held at the Sahara Star Hotel, are an initiative by UBM to honor the best innovations in the Pharma Packaging space.
"West is honored to receive this prestigious recognition for our NovaGuard SA Pro needle safety system, which is designed to help prevent accidental needlestick injuries," said Eric Resnick, Vice President & Chief Technology Officer, Innovation & Technology at West. "We appreciate that needlestick injuries are a serious concern for healthcare practitioners, so we developed the NovaGuard system to provide care providers with greater control and protection from potentially life-threatening exposure to harmful diseases when administering injections."